Minneapolis Airport Cheap MSP Parking Five Minutes Away with Free Shuttle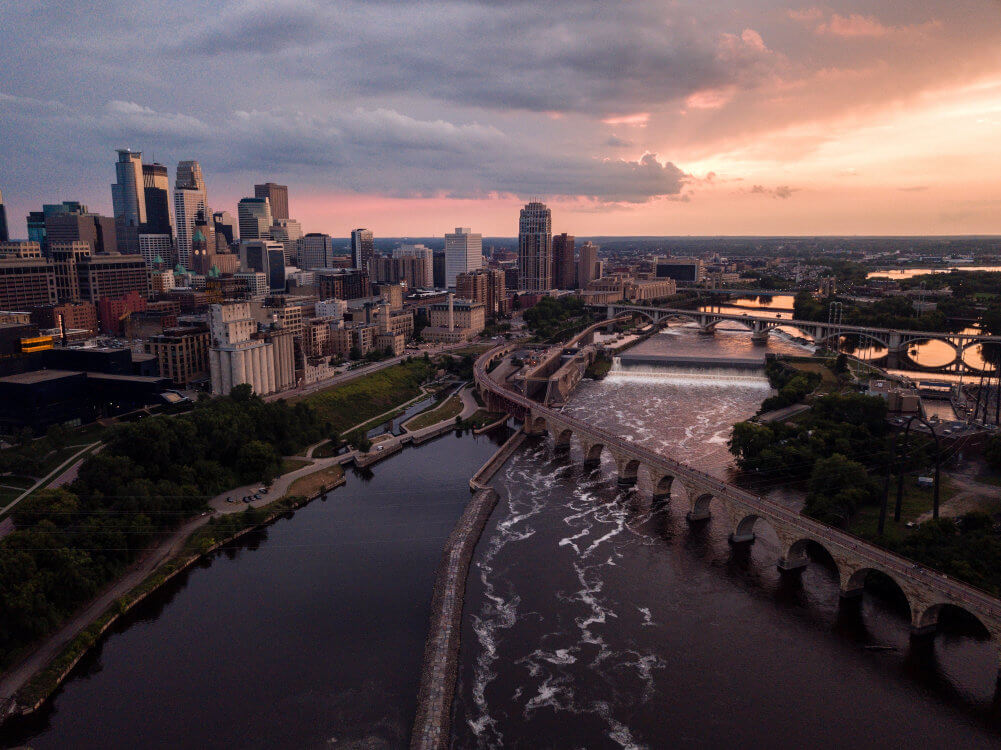 Are you looking for a cheap place to park with MSP Minneapolis Airport daily parking? We have news for you!
We offer daily airport parking for MSP Minneapolis St. Paul Airport terminal starting at $5.49/day*!
This daily airport parking deal comes with FREE cancellations and a FREE 24/7 airport shuttle service to get to Minneapolis St. Paul MSP Airport terminal. Purchase daily airport parking now and experience a new and affordable way to park and get to the MSP airport terminal!
***MSP daily airport parking prices start at $5.49. MSP holiday terminal parking and extra inventory parking charges may apply**
Coupon Code for $2 Off - Dogepalooza
Coupon Code for $2 Off - FallFestival
Cheap MSP Airport Parking Deal for Minneapolis Airport
Holiday or no holiday, finding a place to park at MSP Minneapolis Airport terminal is frustrating. You waste time circling the airport for somewhere to park, you spend much more money per hour than you'd like on airport terminal parking, and you don't get any customer service to make the airport terminal parking experience better.
On Air Parking is changing all that, by changing the way travelers get to the MSP airport terminal. Not only do we offer cheap MSP parking deals, with airport parking starting at $5.49/day* for a place to park near the MSP Minneapolis Airport terminal, but we also make the entire trip to the airport easy and convenient.
Before you think about wasting an hour taking public transportation, or booking an Uber or Lyft to get to Minneapolis Airport terminal, check out our airport parking guide below to see how much money you can save with our airport parking deal:
MSP Parking FAQ
What's the address of your parking lot?
You should receive an e-mail within the hour, about 10 minutes' time, of your airport parking purchase with the address and name of the airport parking lot at which you'll be parking. If it's hard to pull up the address on your GPS or maps, we suggest checking out our airport parking partner facilities' website (by Googling their lot name), or by calling their number provided in your lot reservation.
What is your cancellation policy?
We appreciate you giving us a chance, and know this isn't how you're used to purchasing airport parking. That's why we offer free airport parking cancellations at any time — no questions asked.
Is there valet parking at MSP?
Valet parking is closed until further notices at MSP.
What are the rates for MSP Airport short term parking?
Short term parking at MSP Airport is $26 per day.
What are the rates for MSP Airport long term parking?
Long term parking at MSP Airport is $19 per day.
Corporate/Business Travel Off Airport Parking Near MSP Minneapolis Airport Terminal
Are you on business travel? When you can't afford to waste an hour circling around the MSP parking lots and playing the field looking for a place to park, our airport parking deal will save the day, and the hour!
You'll park your car at nearby licensed airport parking facility and taking a FREE shuttle to the MSP Minneapolis Airport terminal — parking offerings for the airport have never been this cheap!
This airport parking offer comes with FREE parking cancellations.
Personal Travel Off Airport MSP Parking to Park near Minneapolis Airport & Airport Hotels
Are you flying to Minnesota for leisure? Spend less on airport parking and start your vacation on a high note, even if you need monthly parking. While airports nationwide are looking for reasons to raise their terminal parking term and rates, we find ways to lower those airport terminal parking fees even further by offering you cheap places to park.
Our MSP parking offer starting at $5.49/day* for MSP Minneapolis Airport terminal parking can only be purchased here, not even at area hotels. This is an On Air Parking travel exclusive!
Purchase MSP airport parking now before we run out of spots to park!
Need help with your airport parking reservation for MSP Minneapolis Airport?
Do you need help with your airport parking reservation for MSP Minneapolis Airport? Our airport parking traveler care team will handle your concern promptly.
We offer FREE cancellations for MSP Minneapolis Airport. Please contact our call center at (612) 662-0121 from 9am to 7pm ET.
Did we meet your expectations on where to park? We'd love to hear how we can make parking near MSP Minneapolis Airport easier for you, and how we can get you MSP Minneapolis Airport parking simpler and cheaper.