Los Angeles Parking at Beverly Hills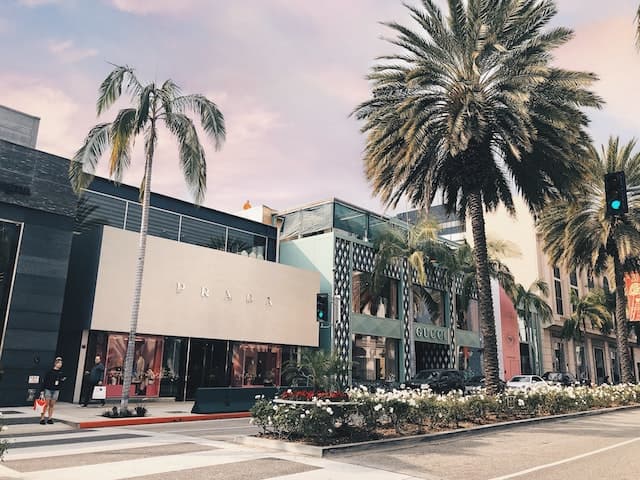 Are you in the market for cheap parking in Los Angeles, Beverly Hills? We are offering an exclusive parking deal in Beverly Hills with parking rates starting at $4.99/day*!
This parking is within walking distance of Beverly Gardens Park, Golden Triangle, and Franklin Canyon Park. Make your purchase now! Canceling is always FREE.
Continue reading to learn more about our cheap parking deals in Los Angeles.
*Prices start at $4.99 and are subject to change based on available inventory and holiday charges.
FAQ
What's the address of your parking lot?
You should receive an e-mail within 10 minutes of your purchase with the address and name of the parking facility at which you'll be parking. If it's hard to pull up the address on your GPS or maps, we suggest checking out our partner facilities' website (by Googling their name), or by calling their number provided in your reservation.
What is your cancellation policy?
We appreciate you giving us a chance, and know this isn't how you're used to purchasing parking. That's why we offer free cancellations at any time — no questions asked.
What's Nearby?
Want to know what is nearby this parking facility? Here's a shortlist of establishments:
Beverly Gardens Park
Golden Triangle
Franklin Canyon Park
Rodeo Drive
Fredrick R. Weisman Art Foundation
Will Rogers Memorial Park
Tempura Endo
Mr. Chow
Nerano
Margaret Herrick Library
Need help reserving city parking in Los Angeles?
Reserve parking now on your preferred check-in and check-out dates! Need help? Call our traveler care team at 424-532-8940 from 10am to 7pm EST. We offer FREE cancellations on all our parking deals.
Give us a shout! We'd love to hear how we can make parking in Beverly Hills easier for you, and how we can get you around Los Angeles simpler and cheaper.
About Beverly Hills Los Angeles
Los Angeles Parking in Beverly Hills
Beverly Hills is one of the world's most famous neighborhoods. Beverly Hills is known for luxury, fame, and wealth. While this neighborhood may be the home of many rich and famous, Beverly Hills has a lot to offer for those who do not live there to enjoy.
When visiting Beverly Hills, take a trip over to Rodeo Drive, a street that offers plenty of luxury shops and entertainment. Rodeo Drive also is rich in history in pop culture making this street one of the most visited in the world.
If you are into architecture, Mulholland Drive showcases some of the most grand and expensive homes in the world. Mulholland Drive is a stretch of road that is 21 miles long and offers views of the Hollywood Sign, the Los Angeles Basin, and the San Fernando Valley.
If you are into art, Beverly Hills offers the Frederick R. Weisman Art Foundation. Frederick R. Weisman Art Foundation showcases Frederick R. Weisman's some of his art collection with over 400 pieces on display.
Will Rogers Memorial Park is another wonderful place to spend time while in Beverly Hills. The park was constructed in 1912 and has remained a popular tourist destination ever since. The Will Rogers Memorial Park offers rose gardens, winding paths, and palm and dragon trees.