Los Angeles Parking at Culver City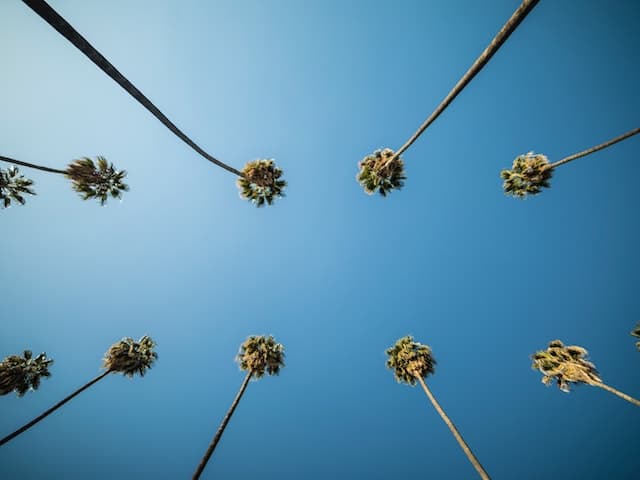 Are you in the market for cheap parking in Los Angeles, Culver City? We are offering an exclusive parking deal in Culver City with parking rates starting at $4.99/day*!
This parking is within walking distance of the Baldwin Hills Scenic Overlook, Blind Barber, and the Kirk Douglas Theatre. Make your purchase now! Cancelling is always FREE.
Continue reading to learn more about our cheap parking deals in Los Angeles.
*Prices start at $4.99 and are subject to change based on available inventory and holiday charges.
FAQ
What's the address of your parking lot?
You should receive an e-mail within 10 minutes of your purchase with the address and name of the parking facility at which you'll be parking. If it's hard to pull up the address on your GPS or maps, we suggest checking out our partner facilities' website (by Googling their name), or by calling their number provided in your reservation.
What is your cancellation policy?
We appreciate you giving us a chance, and know this isn't how you're used to purchasing parking. That's why we offer free cancellations at any time — no questions asked.
What's Nearby?
Want to know what is nearby this parking facility? Here's a shortlist of establishments:
Baldwin Hills Scenic OverlookBlind Barber
Cognoscenti CoffeeJackson MarketKirk Douglas TheatreMuseum of Jurassic Technology
Sony Pictures Studios Tour
Thinkspace
Wende Museum and Archive of the Cold War
The Corner Door
Need help reserving city parking in Los Angeles?
Reserve parking now on your preferred check-in and check-out dates! Need help? Call our traveler care team at 424-532-8940 from 10am to 7pm EST. We offer FREE cancellations on all our parking deals.
Give us a shout! We'd love to hear how we can make parking in Culver City easier for you, and how we can get you around Los Angeles simpler and cheaper.
About Culver City Los Angeles
Culver City is known for its rich history in aviation, motion picture, and television. Culver City is home to the famous Sony Picture Studios and therefore major motion pictures such as the Wizard of Oz and Gone with the Wind were filmed in Culver City. That being said, Culver City is a place that everyone should check out when visiting Los Angeles.
If you are looking for some fun when visiting Culver City, the Museum of Jurassic Technology is a place worth stopping. The Museum of Jurassic Technology is a place known for its bizarre exhibits and quirky artifacts. The Museum is sure to "wow" visitors with all of its interesting things to see.
If you are a movie buff, a wonderful place to visit in Culver City is Sony Pictures Studios. Sony offers a 2 and a half hour walking tour and the neat thing about this tour is that no tours are alike. This means that you will get a new experience every time when taking the tour. This is a must visit for those into film and families alike.
Are you interested in modern art? Thinkspace may be for you. Culver City's Thinkspace is an art gallery that showcases today's new era of art. If you are curious to see what some of the best of modern art looks like, Thinkspace is a brilliant place to start.