Detroit Metro Airport Parking, Cheap DTW Airport Parking with Free 24/7 Shuttle Bus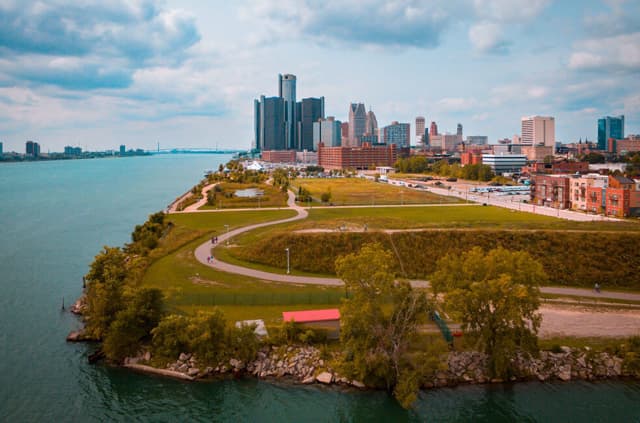 Are you searching for cheap airport parking service prices for DTW Detroit Airport parking hours?
Reserve airport parking hours near the DTW Detroit Airport parking starting at $4.99/day*!
This DTW airport parking service hours deal allows you to park for hours at a five star airport parking service facility near the DTW Detroit Metro Airport for a fraction of the cost. All DTW airport parking service hours reservations come with FREE airport parking cancellations and a FREE 24/7 airport parking shuttle service to get to and get back from the DTW Detroit Airport service parking.
Purchase DTW airport parking hours long term with valet connections now on your preferred dates to park now before we run out!
*DTW Airport Prices start at $4.99 and are subject to change based on available inventory and holiday charges.
Cheap Airport Parking for Detroit Airport Parking DTW
With more travelers passing through the Detroit Airport, expect the airport parking lots and valet lots to get filled up quickly, not to mention longer lines for hours to park and hours on clogged roads!
If you're looking for hours for a convenient way to park at the airport, try us out. We're easier than taking public transportation for hours to the Detroit Airport and cheaper than booking an Uber or Lyft and waiting hours to avoid needing to park. Check out our parking guide below to see how our parking hours deal matches up against other parking options: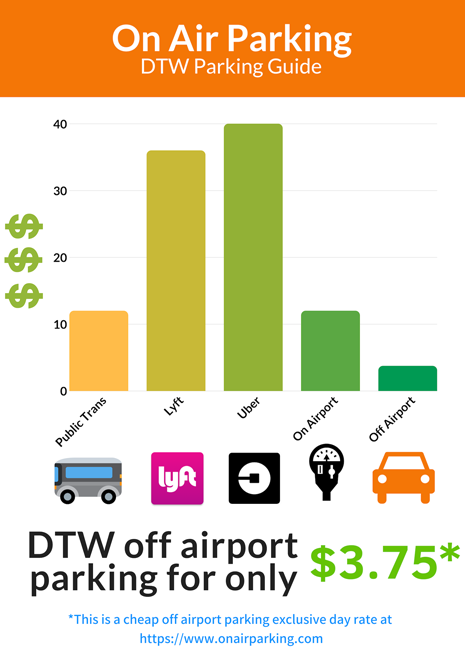 FAQ
What's the address of your parking lot?
You should receive an e-mail within 10 minutes (not hours) of your purchase with the address and name of the parking facility at which you'll be parking. If it's hard to pull up the address on your GPS or maps, we suggest checking out our partner facilities' website (by Googling their name), or by calling their number during working hours provided in your reservation.
What is your cancellation policy?
We appreciate you giving us a chance, and know this isn't how you're used to purchasing parking. That's why we offer free cancellations and reviews at all hours — any time — no questions asked.
Where is the cheapest place to park at DTW?
On Air Parking has the cheapest rates for parking at DTW, at $4.99 per day.
How much does it cost to park at Detroit Airport?
Detroit Airport charges $4 per hours or $11 per day in their green parking lots.