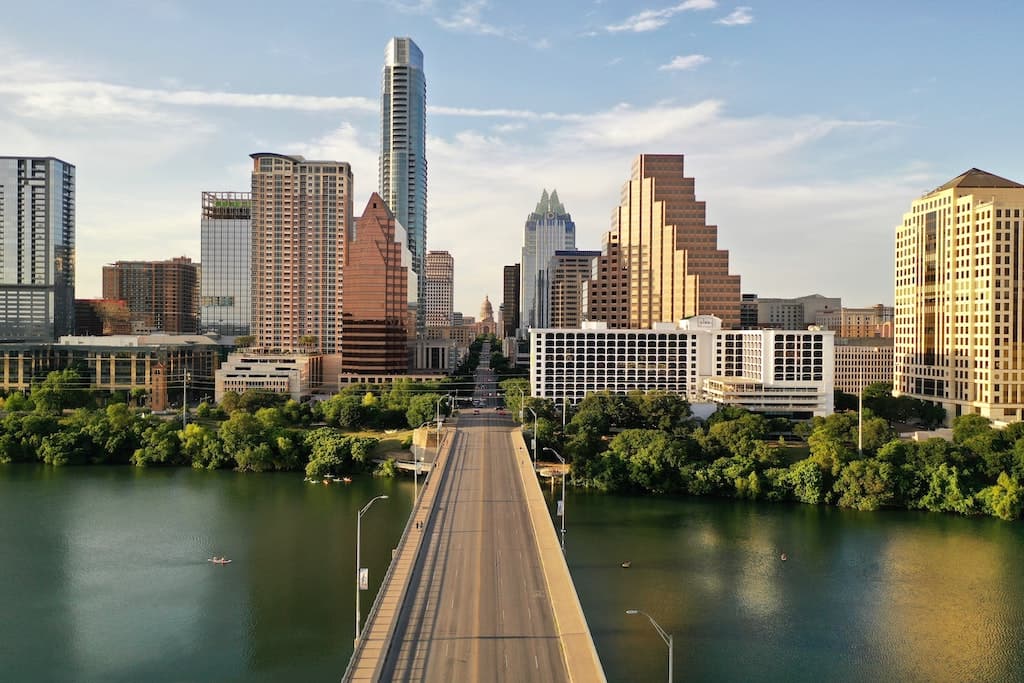 arking in Downtown, Austin
Looking for cheap and affordable parking in Downtown, Austin? On Air Parking offers a parking deal you can only get from us, with our low rates beginning at merely $4.99/day*!
Our parking is guaranteed, and there are absolutely no questions asked should you need to cancel or request a refund. Cancellation is FREE, as always. Purchase your affordable parking today!
To learn more about our fantastic parking offer in Downtown, keep reading! ***On Air Parking prices begin at the low price of $4.99. Holiday fees and parking overflow charges could apply to your purchase.***
FAQ
What's the address of your parking lot?
You should receive an email within 10 minutes of your purchase with the parking facility's name and address at which you'll be parking. If it's hard to pull up the address on your GPS or maps, we suggest checking our partner facilities' website (by Googling their name) or calling their number provided in your reservation.
What is your cancellation policy?
We appreciate you giving us a chance, and know this isn't how you're used to purchasing parking. That's why we offer free cancellations at any time — no questions asked.
What's in the Neighborhood?
Texas Capitol
Bullock Texas State History Museum
The Contemporary Austin - Jones Center
Mexic-Arte Museum
Upstairs Circus
Austin Fire Museum
Frank C. Erwin Center
Driskill Hotel
The Moody Theater
Need Help Making Your Reservation?
For any parking reservation questions you might have, please contact our Parking Reservation Specialists at 424-532-8940 from 10 am to 7 pm EST or email hello@onairparking.com.
If you have any feedback, please let us know. We're here to make your travels easy and affordable, so keep in touch and let us know all about your experience with our 5-star parking services!
About Downtown
Downtown Austin is the heart of the city and thrives with its rich entertainment scene and deep history. Landmarks such as the Driskill Hotel and the Texas State Capitol, both built in the 1880's, are dotted among more modern architecture such as Austin's collection of museums.
Not too far away is 6th Street, which is known as Austin's answer to Bourbon Street. This area of town is electric at night with live music playing nearly every night. If you love live music and shows of various kinds, you can also check out the Austin City Limits Live down at the Moody Theater. Hungry? Why not hit up Stubbs BBQ and get yourself a rack of ribs? Food, fun, and nightlife are the highlights of Downtown Austin. You don't want to miss it!