Los Angeles Parking at Highland Park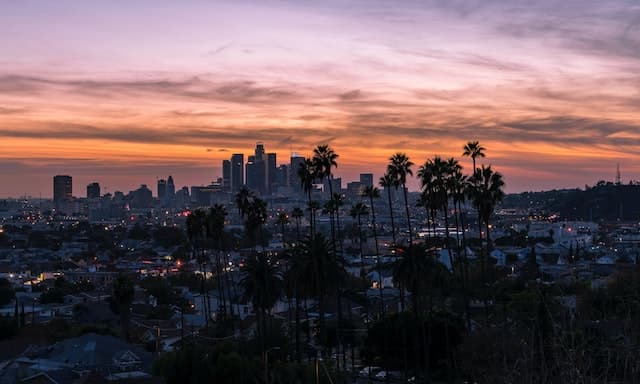 Are you in the market for cheap parking in Los Angeles, Highland Park? We are offering an exclusive parking deal in Highland Park with parking rates starting at $4.99/day*!
This parking is within walking distance of the Heritage Square Museum, Highland Theatre, and the Los Angeles Police Museum. Make your purchase now! Canceling is always FREE. Continue reading to learn more about our cheap parking deals in Los Angeles.
*Prices start at $4.99 and are subject to change based on available inventory and holiday charges.
FAQ
What's the address of your parking lot?
You should receive an e-mail within 10 minutes of your purchase with the address and name of the parking facility at which you'll be parking. If it's hard to pull up the address on your GPS or maps, we suggest checking out our partner facilities' website (by Googling their name), or by calling their number provided in your reservation.
What is your cancellation policy?
We appreciate you giving us a chance, and know this isn't how you're used to purchasing parking. That's why we offer free cancellations at any time — no questions asked.
What's Nearby?
Want to know what is nearby this parking facility? Here's a shortlist of establishments:
DotterJoyJudson StudiosHippoSunbeam Vintage
Highland Park BowlCafe BirdieHeritage Square Museum
Highland TheatresLos Angeles Police Museum
Need help reserving city parking in Los Angeles?
Reserve parking now on your preferred check-in and check-out dates! Need help? Call our traveler care team at 424-532-8940 from 10am to 7pm EST. We offer FREE cancellations on all our parking deals.
Give us a shout! We'd love to hear how we can make parking in Highland Park easier for you, and how we can get you around Los Angeles simpler and cheaper.
About Highland Park Los Angeles
If you are looking for a place in Los Angeles that has small-town charm, without the lack of attractions, Highland Park is a perfect spot for you. Highland Park is known for its vintage stores, mom-and-pop shops, and signature museums.
If you are looking to do some shopping for vintage-inspired items, Dotter is a great spot. Dotter offers items such as soap made from natural ingredients such as goat milk while also offering things like smock dresses and European-style flats. Dotter has a very vintage feel that helps contribute to Highland Park's small-town charm.
If you are into art, Judson Studios is worth taking a look at. Judson Studios is the West's oldest family-run stained glass studio. Treat yourself to the beauty of the stained glass works of this studio by taking the tour.
If you are looking for a nice place to eat without the high price tag to boot, treat yourself at Hippo. Hippo is a restaurant that boasts wonderful meals prepared by high-profile chef Matt Malino. Enjoy any of chef Matt's dishes for under $30.00 while spending time in Highland Park
If you are a bowler, you need to treat yourself and visit the Highland Park Bowl. Opened in 1927, the Highland Park Bowl offers Prohibition-era styling with live shows from rock bands and more. The Highland Park Bowl is a true source of fun when visiting Highland Park.