Los Angeles Parking at Hollywood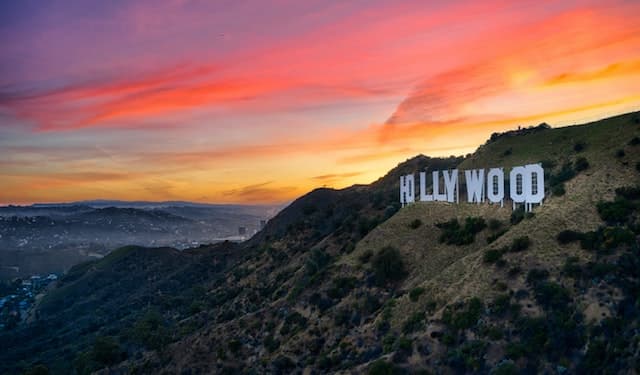 Are you in the market for cheap parking in Los Angeles, Hollywood? We are offering an exclusive parking deal in Hollywood with parking rates starting at $4.99/day*!
This parking is within walking distance of the Warner Brothers Studio Tour, the Hollywood Walk of Fame, and Universal Studios. Make your purchase now! Canceling is always FREE. Continue reading to learn more about our cheap parking deals in Los Angeles.
*Prices start at $4.99 and are subject to change based on available inventory and holiday charges.
FAQ
What's the address of your parking lot?
You should receive an e-mail within 10 minutes of your purchase with the address and name of the parking facility at which you'll be parking. If it's hard to pull up the address on your GPS or maps, we suggest checking out our partner facilities' website (by Googling their name), or by calling their number provided in your reservation.
What is your cancellation policy?
We appreciate you giving us a chance, and know this isn't how you're used to purchasing parking. That's why we offer free cancellations at any time — no questions asked.
What's Nearby?
Want to know what is nearby this parking facility? Here's a shortlist of establishments:
Hollywood SignWarner Brothers Studio Tour
The Hollywood Walk of Fame
Universal StudiosGriffith Observatory
Barnsdall Art ParkDolby TheatreHollyhock HouseHollywood and Highland Center
Hollywood Museum
Need help reserving city parking in Los Angeles?
Reserve parking now on your preferred check-in and check-out dates! Need help? Call our parking reservation specialists at 424-532-8940 from 10am to 7pm EST. We offer FREE cancellations on all our parking deals.
Give us a shout! We'd love to hear how we can make parking in Hollywood easier for you, and how we can get you around Los Angeles simpler and cheaper.
About Hollywood Los Angeles
When thinking about the state of California and Los Angeles in particular, it is impossible to not think of Hollywood. Hollywood is known as the height of the film and entertainment industry of the entire world. Spending time there may grant you the opportunity to run into your favorite celebrity and truly give you an appreciation for film and entertainment alike.
When visiting Hollywood it is almost a no-brainer to visit one of the most iconic landmarks of Los Angeles, the Hollywood Sign. The Hollywood Sign can be seen throughout Los Angeles and visitors can get close to the sign by taking a short hike. However, be sure to not get too close, as the fine for doing such is about $1,000.00.
If you are looking for a place to get a beautiful view of the city of Los Angeles, look no further than the Griffith Observatory. The Griffith Observatory is a popular attraction because of the beautiful views that this place offers. The Griffith Observatory won't disappoint, with views of the Hollywood Sign, the city of Los Angeles, and outer space, using the observatory's telescopes.
If you want to experience some of the glitz and glamour that Hollywood has to offer, the Dolby Theatre is a fantastic option. The Dolby Theatre is home to the Academy Awards, the biggest red carpet event in Hollywood. Take a tour of the theatre and experience Hollywood at its core.
Are you a shopper? The Hollywood and Highland Center is sure to satisfy. The Hollywood and Highland Center is a massive shopping mall with restaurants, shops, hotels, and more. One could spend a few days at this location alone, enjoying all of the shops and restaurants on-site on top of entertainers who frequently visit the shopping center.