Port of Jacksonville – Affordable Cruise Port Parking with Free Shuttle, Free Cancellations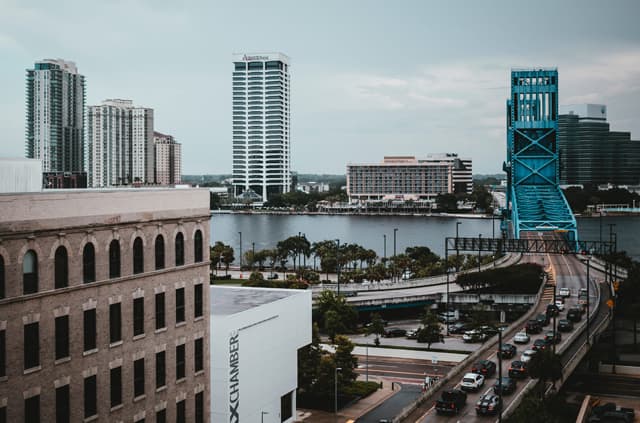 Are you looking for cheap parking spaces at the Port of Jacksonville?
We offer a great price for parking at Jacksonville — starting at $5.99/day*! Reserve parking spaces now on your preferred dates before we run out!
***Prices start at $5.99. Holiday and extra inventory charges may apply***
Port of Jacksonville Parking
On Air Parking has expanded to the cruise port market!
We're excited to introduce to you this parking deal — starting at $5.99/day* for an entire day of parking! Our parking spaces are mere minutes away from Jacksonville Port. You can expect the same top notch parking facility you already experience with our other parking markets.
Are you set on parking at any of the establishment near the Port of Jacksonville? You may be thinking of booking an Uber or Lyft , or leaving it to valet if it's available. These are reasonable options but they won't save you money. But our parking deal for Port of Jacksonville will!
FAQ
What's the address of your parking lot?
You should receive an e-mail within 10 minutes of your purchase with the address and name of the parking facility at which you'll be parking. If it's hard to pull up the address on your GPS or maps, we suggest checking out our partner facilities' website (by Googling their name), or by calling their number provided in your reservation.
What is your cancellation policy?
We appreciate you giving us a chance, and know this isn't how you're used to purchasing parking. That's why we offer free cancellations at any time — no questions asked.