$3.99 Little Havana Miami Parking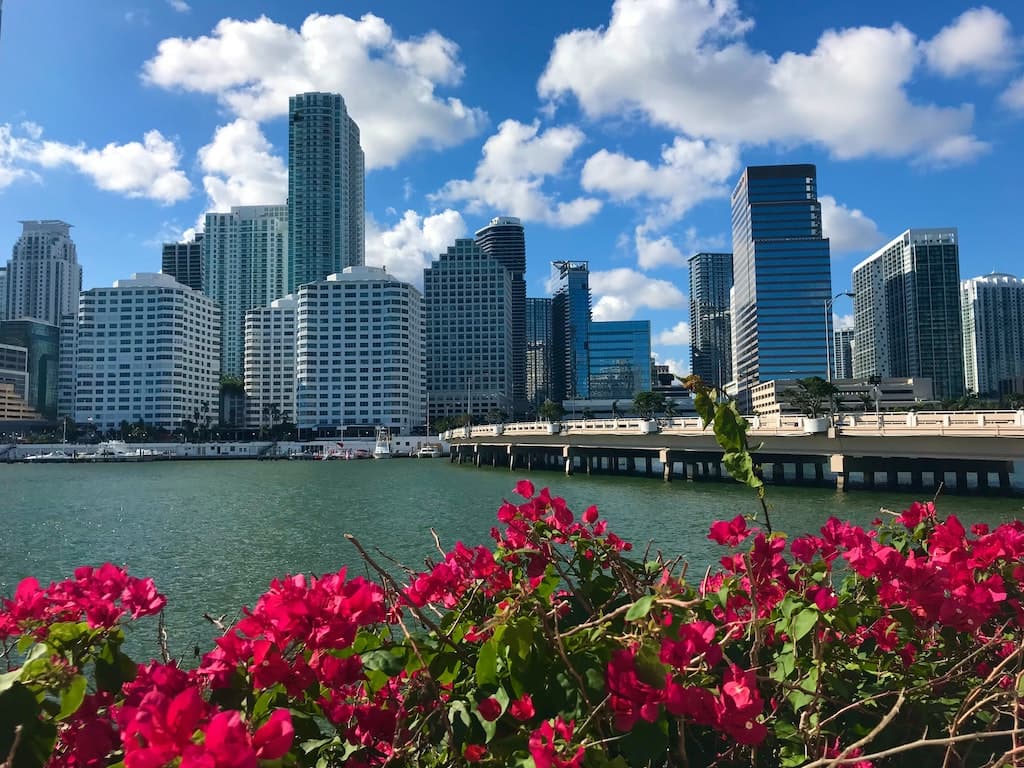 Parking in Little Havana Miami
Looking for cheap and affordable parking in Little Havana Miami? On Air Parking offers a parking deal you can only get from us, with our low rates beginning at merely $3.99/day*!
Our parking is guaranteed, and there are absolutely no questions asked should you need to cancel or request a refund. Cancellation is FREE, as always. Purchase your affordable parking today!
To learn more about our fantastic parking offer in Little Havana, keep reading! ***On Air Parking prices begin at the low price of $3.99. Holiday fees and parking overflow charges could apply to your purchase.***
FAQ
What's the address of your parking lot?
You should receive an email within 10 minutes of your purchase with the parking facility's name and address at which you'll be parking. If it's hard to pull up the address on your GPS or maps, we suggest checking our partner facilities' website (by Googling their name) or calling their number provided in your reservation.
What is your cancellation policy?
We appreciate you giving us a chance, and know this isn't how you're used to purchasing parking. That's why we offer free cancellations at any time — no questions asked.
What's in the Neighborhood?
Domino Park
Calle Ocho
MDC's Tower Theater
Walk of Fame
Cubaocho Museum & Performing Arts Center
Need Help Making Your Reservation?
For any parking reservation questions you might have, please contact our Parking Reservation Specialists at 424-532-8940 from 10 am to 7 pm EST or email hello@onairparking.com.
If you have any feedback, please let us know. We're here to make your travels easy and affordable, so keep in touch and let us know all about your experience with our 5-star parking services!
About Little Havana Miami
Little Havana is a vibrant neighborhood located in the city of Miami, Florida. The neighborhood is situated just west of downtown Miami and is known for its Cuban culture and lively atmosphere.
The area was originally settled by Cuban immigrants in the 1960s and 1970s who fled the communist government of Fidel Castro. The neighborhood became a hub for the Cuban community and is now home to a large population of Cuban-Americans, as well as other Latin American communities.
One of the main attractions in Little Havana is Calle Ocho (8th Street), which runs through the heart of the neighborhood. This street is lined with colorful buildings, street vendors, and restaurants serving traditional Cuban cuisine, including cafecitos (Cuban coffee) and pastelitos (Cuban pastries).
Little Havana is also home to several museums and cultural centers, including the Bay of Pigs Museum and Library, which commemorates the failed 1961 invasion of Cuba, and the Cubaocho Museum and Performing Arts Center, which showcases Cuban art and hosts live music performances.
Every year, Little Havana hosts the Calle Ocho Festival, which is one of the largest street festivals in the United States. The festival celebrates Latin American culture with music, dance, and food.
Overall, Little Havana is a vibrant and culturally rich neighborhood that offers visitors a unique glimpse into the Cuban-American experience in Miami.