Marina del Rey Los Angeles Parking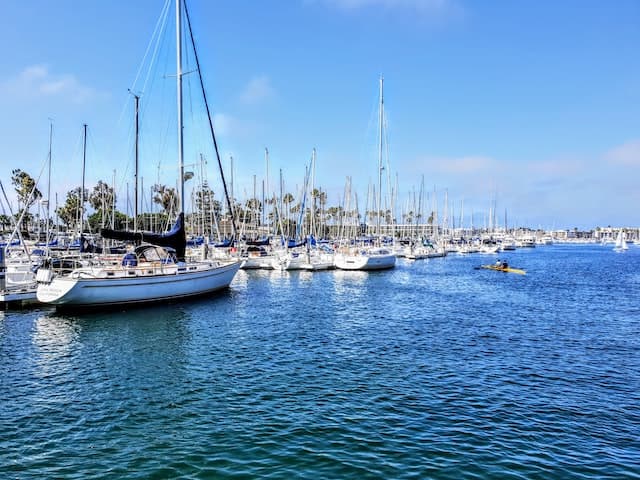 Looking for cheap and affordable parking in Marina del Rey, Los Angeles? On Air Parking offers a parking deal you can only get from us, with our low rates beginning at merely $4.99/day*!
Our parking is guaranteed, and there are absolutely no questions asked should you need to cancel or request a refund. Cancelation is FREE, as always. Purchase your affordable parking today!
To learn more about our fantastic parking offer in Marina del Rey, keep reading!
*On Air Parking prices begin at the low price of $4.99 and are subject to change based on available inventory and holiday charges.
FAQ
What's the address of your parking lot?
You should receive an email within 10 minutes of your purchase with the parking facility's name and address at which you'll be parking. If it's hard to pull up the address on your GPS or maps, we suggest checking our partner facilities' website (by Googling their name) or calling their number provided in your reservation.
What is your cancellation policy?
We appreciate you giving us a chance, and know this isn't how you're used to purchasing parking. That's why we offer free cancellations at any time — no questions asked.
What's in the Neighborhood?
Marina Beach
Fisherman's Village
Waterside Shopping Center
Bluewater Sailing
California Dream Tours
Marina del Rey Whale Watching
City Cruises Marina del Rey
Need Help Making Your Reservation?
For any parking reservation questions you might have, please contact our traveler care team at 424-532-8940 from 10 am to 7 pm EST or email hello@onairparking.com.
If you have any feedback, please let us know. We're here to make your travels easy and affordable, so keep in touch and let us know all about your experience with our 5-star parking services!
About Marina del Rey
Marina del Rey is a quiet and quaint boating community with plenty of yachts, beaches, and bike paths. This harbor became the largest man-made harbor for small watercraft in the world. It is home to upwards of five thousand boats.
The draw of the marina is obviously the water, and for anyone who visits here, you'll likely want to employ a water sport, such as yachting, kayaking, or even canoeing. Dinner boats are available for booking and can become a quiet and intimate romantic getaway. If you prefer, you might book yourself a gondola to tour the marina in all its glory.
If you're lucky, you could spot some marine wildlife, as dolphins and whales swim in the waters off the harbor. Boating tours for whale watching are available, and you might find yourself having the time of your life out on the water.
Fabulous eating is had in local restaurants, and plenty of bike trails twist and turn all about the marina. Bring your own bike or rent one and take a ride on the waterfront. Whatever you decide to do in Marina del Rey, you will have an amazing time.