Port of Miami – Covered Garage Parking with Free Shuttle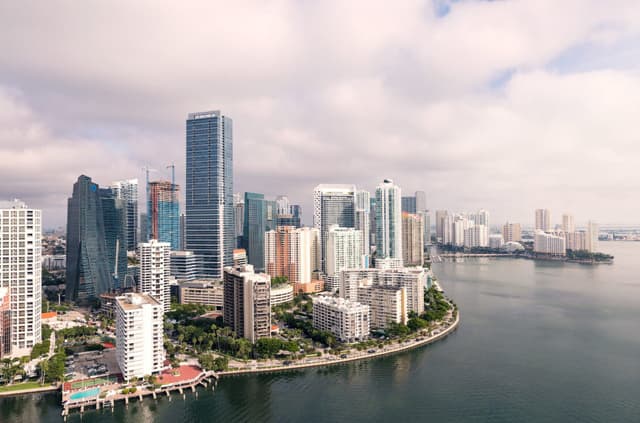 Reserve guaranteed Miami Port parking whenever you need it! There's a new way of securing parking whenever you're parking at the Port of Miami — On Air Parking is offering a cruise parking deal starting at $5.50/day* nearby Miami Port! This is a Miami Port parking rate exclusive here at On Air Parking!
*Prices start at $5.50 and are subject to change based on available inventory and holiday charges.
Call today to book your parking: (424) 532-8940
Do you have hard time looking for a parking slot at the Miami Port? Have you ever had parking space taken away from you by another vehicle at the parking port? Wouldn't you want to reserve a parking spot at the Miami Port ahead of time and save yourself from the trouble of finding parking space that may or may not even be there?
If you answered yes to any or all of the questions above about Miami Port parking, you might have considered taking the bus or booking an Uber instead whenever you have to go to the Miami Port. For the rare trip, the costs are negligible. But for frequent travelers to the Miami Port, they need a better parking solution, one that is affordable and reliable every time.
See for yourself how the costs of public transportation, ride sharing services, on port parking, and off port parking add up in the presentation below: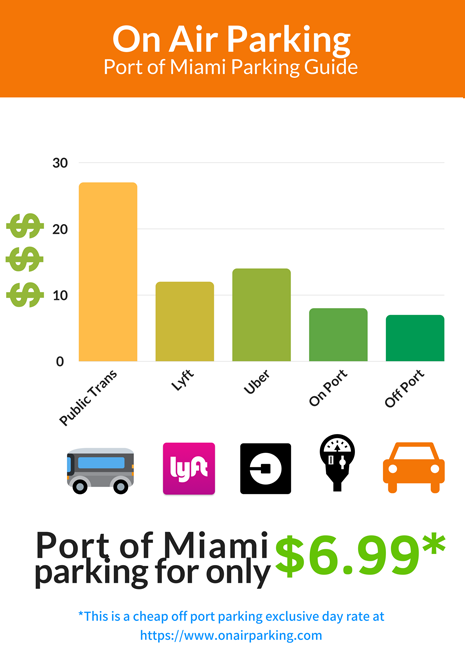 FAQ
What's the address of your parking lot?
You should receive an e-mail within 10 minutes of your purchase with the address and name of the parking facility at which you'll be parking. If it's hard to pull up the address on your GPS or maps, we suggest checking out our partner facilities' website (by Googling their name), or by calling their number provided in your reservation.
What is your cancellation policy?
We appreciate you giving us a chance, and know this isn't how you're used to purchasing parking. That's why we offer free cancellations at any time — no questions asked.