$3.65 North Nashville Parking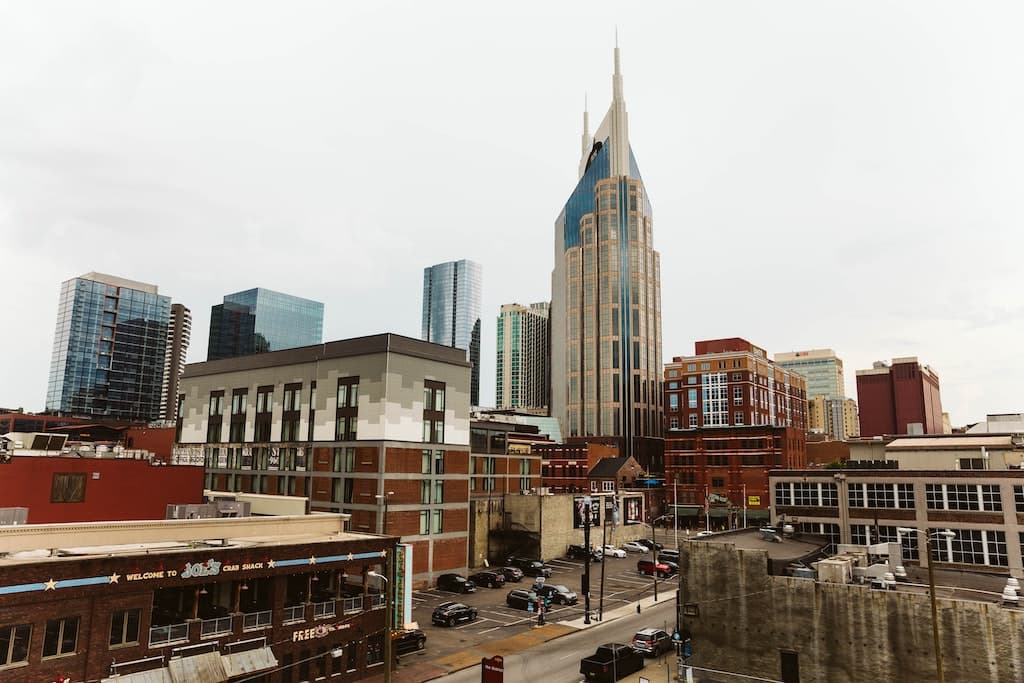 Parking in North Nashville
Looking for cheap and affordable parking in North Nashville? On Air Parking offers a parking deal you can only get from us, with our low rates beginning at merely $3.65/day*!
Our parking is guaranteed, and there are absolutely no questions asked should you need to cancel or request a refund. Cancellation is FREE, as always. Purchase your affordable parking today!
To learn more about our fantastic parking offer in North Nashville, keep reading! ***On Air Parking prices begin at the low price of $3.65. Holiday fees and parking overflow charges could apply to your purchase.***
FAQ
What's the address of your parking lot?
You should receive an email within 10 minutes of your purchase with the parking facility's name and address at which you'll be parking. If it's hard to pull up the address on your GPS or maps, we suggest checking our partner facilities' website (by Googling their name) or calling their number provided in your reservation.
What is your cancellation policy?
We appreciate you giving us a chance, and know this isn't how you're used to purchasing parking. That's why we offer free cancellations at any time — no questions asked.
What's in the Neighborhood?
Country Music Hall of Fame
Grand Ole Opry
Ryman Auditorium
The Parthenon
Gaylord Opryland Resort & Convention Center
Nashville Zoo at Grassmere
Frist Art Museum
Johnny Cash Museum
Need Help Making Your Reservation?
For any parking reservation questions you might have, please contact our Parking Reservation Specialists at 424-532-8940 from 10 am to 7 pm EST or email hello@onairparking.com.
If you have any feedback, please let us know. We're here to make your travels easy and affordable, so keep in touch and let us know all about your experience with our 5-star parking services!
About North Nashville
North Nashville is widely known locally for its studios and shops which place on display several hand-crafted items made by skilled and creative artisans. Fashion is also the flavor of the day in North Nashville with several unique boutiques in the area.
If you're a history buff, you'll be delighted to know the Jubilee Hall of Fisk University is close by. Built in 1876, this breathtaking structure was the first offering of its kind to be dedicated as a beacon of advancement for the African-American community after the Civil War. It will forever be remembered as the South's first permanent school for the education of Black Americans.