Peachtree Center Atlanta Parking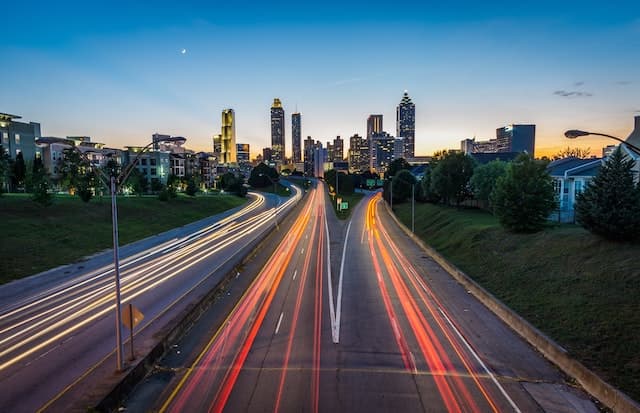 Looking for cheap and affordable parking in Peachtree Center, Atlanta? On Air Parking offers a parking deal you can only get from us, with our low rates beginning at merely $1.99/day*!
Our parking is guaranteed, and there are absolutely no questions asked should you need to cancel or request a refund. Cancellation is FREE, as always. Purchase your affordable parking today!
To learn more about our fantastic parking offer in Peachtree Center, keep reading!
*On Air Parking prices begin at the low price of $1.99 and they are subject to change based on available inventory and holiday charges.
FAQ
What's the address of your parking lot?
You should receive an email within 10 minutes of your purchase with the parking facility's name and address at which you'll be parking. If it's hard to pull up the address on your GPS or maps, we suggest checking our partner facilities' website (by Googling their name) or calling their number provided in your reservation.
What is your cancellation policy?
We appreciate you giving us a chance, and know this isn't how you're used to purchasing parking. That's why we offer free cancellations at any time — no questions asked.
What's in the Neighborhood?
Peachtree Center Amphitheater
Sacred Heart Catholic Church
Peachtree Center Tower
Marquis One Tower
Marquis Two Tower
Downtown Atlanta
Dr. Martin Luther King, Jr. birthplace and burial site
Need Help Making Your Reservation?
For any parking reservation questions you might have, please contact our parking reservation specialists at 424-532-8940 from 10 am to 7 pm EST or email hello@onairparking.com.
If you have any feedback, please let us know. We're here to make your travels easy and affordable, so keep in touch and let us know all about your experience with our 5-star parking services!
About Peachtree Center
Peachtree Center was built with the intention of becoming a "new Downtown" of sorts for the city of Atlanta in the early 1970's. Several modern and towering skyscrapers dot the landscape, making for excellent office and retail space.
Whether you're a local or a tourist, there are plenty of hotels in the area from which to choose and enjoy Atlanta during your stay in the city. Just a short distance away is the Centennial Olympic Park, the Children's Museum, and the World of Coca-Cola. If you don't know what to do, the real question is what should you do first?
Atlanta is a fantastic city with plenty of things to do, whether it be seeing shows, appreciating art, or partaking of various local eateries. Perhaps the best place to start while in Peachtree Center is to ride their awe-inspiring Ferris wheel right in the middle of it all!