Port Everglades Cruise Parking Cheap Deal with Free Cancellations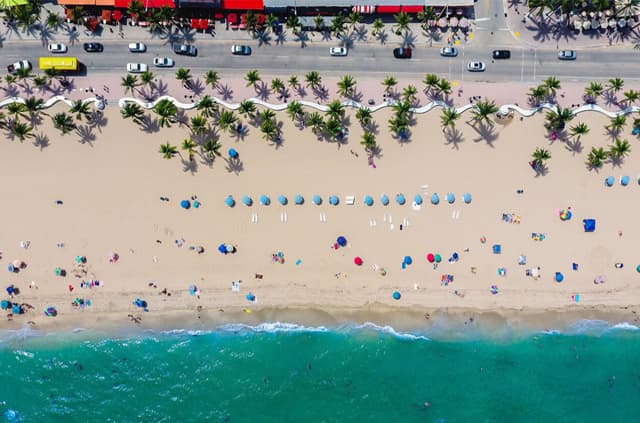 Are you searching for cheap cruise parking near the Port Everglades?
Reserve parking now on your desired dates and pay only $4.99/day*! We have the best cruise parking deal in the market with FREE cancellations and a FREE 24/7 shuttle for the first four persons to get to and back from the Port Everglades. Purchase this On Air Parking exclusive now!
*Prices start at $4.99 and are subject to change based on available inventory and holiday charges.
Cheap Port Parking Near the Port Everglades
Parking at the Port Everglades isn't your only parking option. We have partnered with a licensed parking facility located at Dania that will take you to the port hassle-free.
So before you park at the port and pay money you could otherwise have saved with our port parking deal, check out our parking guide below! We compare the costs of taking public transportation, booking a ridesharing service, and other cruise parking options: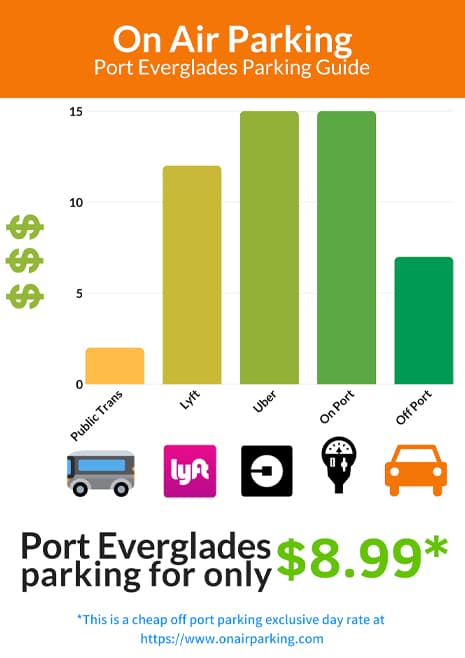 FAQ
What's the address of your parking lot?
You should receive an e-mail within 10 minutes of your purchase with the address and name of the parking facility at which you'll be parking. If it's hard to pull up the address on your GPS or maps, we suggest checking out our partner facilities' website (by Googling their name), or by calling their number provided in your reservation.
What is your cancellation policy?
We appreciate you giving us a chance, and know this isn't how you're used to purchasing parking. That's why we offer free cancellations at any time — no questions asked.
Need help with your port parking reservation for the Port Everglades?
Do you need help with your parking reservation for the Port Everglades? Our parking reservation specialist team is happy to assist you!
We offer FREE cancellations for the Port Everglades. Please contact us at 424-532-8940 from10am to 7pm ET.
Will you purchase our parking deals again? We'd love to hear how we can make parking near the Port Everglades easier for you, and how we can get you to the Port Everglades simpler and cheaper.