Warehouse District Austin Parking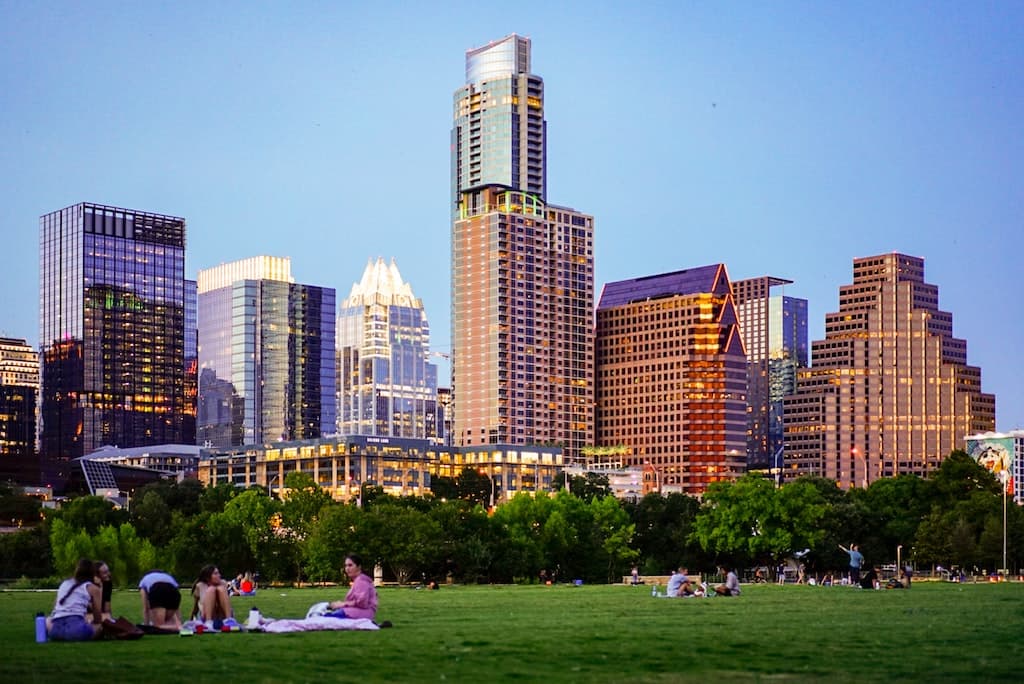 Parking in Warehouse District, Austin
Looking for cheap and affordable parking in Warehouse District, Austin? On Air Parking offers a parking deal you can only get from us, with our low rates beginning at merely $4.99/day*!
Our parking is guaranteed, and there are absolutely no questions asked should you need to cancel or request a refund. Cancellation is FREE, as always. Purchase your affordable parking today!
To learn more about our fantastic parking offer in Warehouse District, keep reading!
*On Air Parking prices begin at the low price of $4.99 and are subject to change based on available inventory and holiday charges.
FAQ
What's the address of your parking lot?
You should receive an email within 10 minutes of your purchase with the parking facility's name and address at which you'll be parking. If it's hard to pull up the address on your GPS or maps, we suggest checking our partner facilities' website (by Googling their name) or calling their number provided in your reservation.
What is your cancellation policy?
We appreciate you giving us a chance, and know this isn't how you're used to purchasing parking. That's why we offer free cancellations at any time — no questions asked.
What's in the Neighborhood?
Republic Square
Texas Capitol
Zilker Park
Blanton Museum of Art
Rainey Street
Ogden Museum of Southern Art
Memorial Hall Confederate Civil War Museum
Lafayette Square
Need Help Making Your Reservation?
For any parking reservation questions you might have, please contact our Parking Reservation Specialists at 424-532-8940 from 10 am to 7 pm EST or email hello@onairparking.com.
If you have any feedback, please let us know. We're here to make your travels easy and affordable, so keep in touch and let us know all about your experience with our 5-star parking services!
About Warehouse District
The Warehouse District is a part of downtown Austin and boasts several fabulous restaurants throughout the neighborhood serving international cuisine such as Italian and French food. Office buildings abound in the Warehouse District, but so too do warehouses that have been revamped into trendy bars.
Small venues often host local musicians who play music of all sorts. You'll find hip-hop here as well as jazz. If you're looking for a quiet place to get away, Republic Square sits in the heart of the Warehouse District, complete with walking paths and a farmers' market every week for you to enjoy. Make sure to visit the Warehouse District on your visit to Austin.