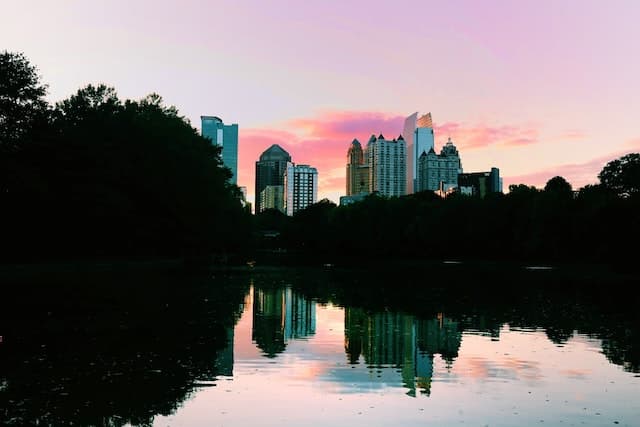 Looking for cheap and affordable parking in Wildwood, Atlanta? On Air Parking offers a parking deal you can only get from us, with our low rates beginning at merely $1.99/day*!
Our parking is guaranteed, and there are absolutely no questions asked should you need to cancel or request a refund. Cancellation is FREE, as always. Purchase your affordable parking today!
To learn more about our fantastic parking offer in Wildwood, keep reading!
*On Air Parking prices begin at the low price of $1.99 and are subject to change based on available inventory and holiday charges.
FAQ
What's the address of your parking lot?
You should receive an email within 10 minutes of your purchase with the parking facility's name and address at which you'll be parking. If it's hard to pull up the address on your GPS or maps, we suggest checking our partner facilities' website (by Googling their name) or calling their number provided in your reservation.
What is your cancellation policy?
We appreciate you giving us a chance, and know this isn't how you're used to purchasing parking. That's why we offer free cancellations at any time — no questions asked.
What's in the Neighborhood?
Lula Falls
Rock Creek Aviation
Chattanooga Ducks
Reflection Riding Arboretum & Nature Center
Memorial Park
Beaverbrook Park
Need Help Making Your Reservation?
For any parking reservation questions you might have, please contact our parking reservation specialists at 424-532-8940 from 10 am to 7 pm EST or email hello@onairparking.com.
If you have any feedback, please let us know. We're here to make your travels easy and affordable, so keep in touch and let us know all about your experience with our 5-star parking services!
About Wildwood
Wildwood in Buckhead is one of the most affluent neighborhoods in all of Atlanta. The houses that dot these streets start at $600,000. Every lot boasts a quiet cottage or a forested lot that seems out of a fairy tale. Many of the smaller homes were built in the 1930's, however the more modern homes can be upwards of 5,000 square feet over a sprawling piece of land.
Only the locals know of the hidden gem of Wildwood, the neighborhood park known as Beaverbrook Park. It is 6.8 acres in total and is a favorite of families with small children and pets. If you're looking to go for a quiet walk in an idyllic setting, this is the place to be.
Certainly it's worth it just to drive through this neighborhood to have a gander at all the fabulous homes, but if you're in town to do something fun, take a ride to check out Zoo Atlanta, the Georgia Botanical Gardens, or the Atlanta Aquarium. Maybe have a look at the World of Coca-Cola or check out the Children's Museum. You're never at a loss in Atlanta!