$2.49* Baltimore Washington Airport, Secure Parking Lot with Great Shuttle Service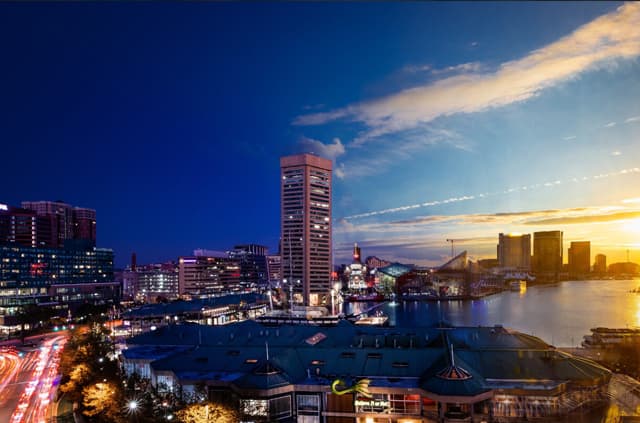 Are you searching for cheap parking near the BWI Baltimore Washington Airport?
Reserve guaranteed airport parking here at On Air Parking starting at $2.49/day*!
The value of our parking deals can't be beat. We make it possible to park at five star facilities for a fraction of the cost. All parking reservations come with FREE cancellations and a FREE 24/7 shuttle service to get to and back from the BWI Baltimore Airport.
This parking deal gets you parking at an uncovered lot about 3 miles from the BWI Baltimore Washington Airport. The parking facility is open 24 hours.
You may change your parking reservation anytime. Purchase today before we run out!
***Prices start at $2.49. Holiday and extra inventory charges may apply***
Does BWI have free parking?
No, BWI does not have free parking. Our lowest rate is even better than the cheapest parking you can find directly at the BWI airport, which is their long-term parking for $8/day.
How does long term parking work at BWI?
UPDATED August 2019 rates: BWI has long-term parking for $8/day with more than 10,000 slots available for vehicles. Long-term parking is all-inclusive and located at MD 162 or Aviation Blvd. between S. Camp Meade Road and Andover Roa
Cheap Airport Parking for the Baltimore Airport
With the traffic jam at the BWI Baltimore Airport, you need a parking plan to save you time. Our parking deals do just that on top of saving you a lot of money. We are the only parking company that finds ways to lower the price of airport parking even further - starting at $2.49/day* for BWI. The price you see here for the BWI Baltimore Airport is an On Air Parking exclusive!
Whether you're picking up or dropping off friends, or have a flight to catch, our off airport parking deals make it easy for you to get to and from the BWI Baltimore Airport. Check out our parking guide below to see why we are the best choice. We compare the costs of taking public transportation, booking an Uber or Lyft, and both parking at on and off airport parking facilities.
FAQ
What's the address of your parking lot?
You should receive an e-mail within 10 minutes of your purchase with the address and name of the parking facility at which you'll be parking. If it's hard to pull up the address on your GPS or maps, we suggest checking out our partner facilities' website (by Googling their name), or by calling their number provided in your reservation.
What is your cancellation policy?
We appreciate you giving us a chance, and know this isn't how you're used to purchasing parking. That's why we offer free cancellations at any time — no questions asked.