San Francisco Airport Parking – Cheap Guaranteed SFO Airport Parking with 24hr Per Day Free Shuttle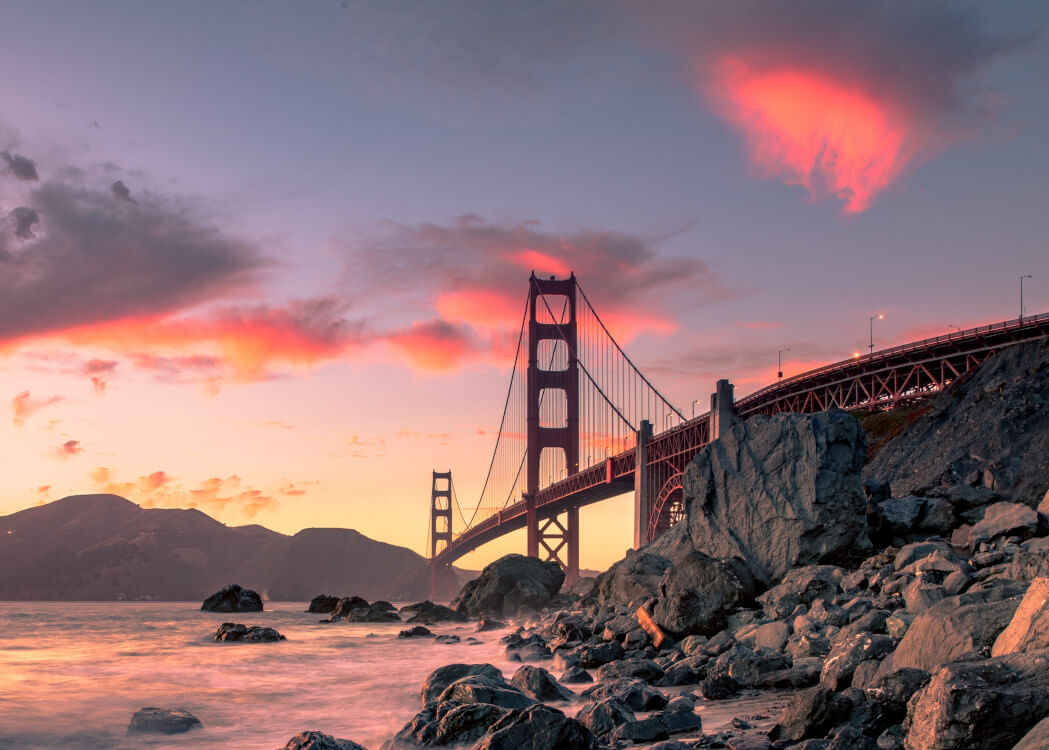 Are you searching for cheap airport parking spots available near the San Francisco SFO International Airport terminals?
We have an awesome near-airport parking deal available that will truly allow you to save. You can purchase airport parking at the best, five-star airport parking lots near the airport starting at $7.13 per day*!
This cheap off airport parking deal comes with a free complimentary shuttle ride to the airport. Plus, it's always free to cancel on your terms!
Reserve now before we run out!
Coupon Code for $2 Off - PICNIC
Coupon Code for $2 Off - Summer2021
***Airport parking terms and prices for SFO start at $7.13 per day. Holiday terms and extra airport parking inventory charges may apply***
SFO

Parking Term FAQ
What's the address of your parking lots?
You should receive an e-mail within 10 minutes of your airport parking purchase with the term, address, and name of the SFO airport parking facility at which you'll be parking. If it's hard to pull up the address on your GPS or maps, we suggest checking out our partner airport parking lots' website for terms (by Googling their name), or by calling their number provided in your reservation.
What is your cancellation policy?
We appreciate you giving us a chance, and know this isn't how you're used to purchasing SFO airport parking. That's why we offer free airport parking cancellations in our terms at any time — no questions asked.
Does San Francisco Airport offer free parking?
No.
Are shuttles offered for San Francisco Airport Long Term Parking?
There are no shuttles, however SFO offers the AirTrain Blue Line that runs from Long Term Parking to all terminals.
Can SFO parking be reserved?
Yes! Simply go online to the airport website and choose your parking options as well as pay at least 2 hours in advance.
Cheap Airport Parking Spots are Available and an Affordable Way for Parking at the San Francisco SFO Airport
Searching for SFO airport parking is a pain! Not only are you wasting precious time and miles on the road, but you're also spending so much money for little value in return.
And by max value we mean SFO parking deals out there just like ours that will give you a great experience.
You get to park with peace of mind knowing that it's a licensed airport garage or parking lot. In fact, it's one of the best-reviewed airport garage or parking lot in SFO, assuring you the safety and security of your car.
Whether you're on a budget or just looking for the most convenient garage or airport parking option to get to the SFO airport, read on to find out more about the ground transportation and San Francisco SFO airport parking.


Corporate/Business Travel Off Airport Parking Lots near the San Francisco International SFO Airport
Are you traveling for business? If you're going to be away for weeks, our near-SFO airport parking deal is a great, available long-term airport parking option that is truly affordable per day. Our partner airport parking garages and lots have the best parking garages and lots near the San Francisco Airport terminals and various hotels, giving you premium convenience.
We know time is money in the business so rest assured that the shuttle ride available to SFO airport is only a short distance, a quick 15-minute ride away. And whether you're catching a red-eye flight or not, know that there are FREE shuttle buses running 24hrs per day and on demand. This means you will be able to get to SFO quickly and most of all, hassle-free!
To purchase SFO airport parking, just choose your check-in and check-out dates and you'll be partnered with a five-star airport parking garage or lot in minutes. It's our guarantee that you'll get a great airport parking location for the price you see!


Personal Travel Off Airport Parking Garage and Lots near the San Francisco International Airport SFO
If you fly frequently, you know how costly SFO parking is - who wants to pay $25 per day for parking lots? For that amount, you can park longer with us.
We think there's nothing better than the convenience of being able to bring your own car when you have to be at SFO, and at a price point that is affordable!
Whether you're picking up or dropping off loved ones at SFO, or heading out for a sweet summer vacation with the kids, our near-airport parking deal is for you. You get to ride a complimentary shuttle for FREE. Cancelling your SFO reservation is always free too.
Reserve SFO parking now! We must tell you that we quickly run out especially on the weekends, so grab this limited SFO deal while we have space!


Need help with your SFO parking reservation for the San Francisco International Airport?
Do you need help with your SFO parking reservation for the San Francisco International Airport? Our traveler care team at On Air Parking (SFO) would be happy to help you out!
Do you have to cancel your SFO parking reservation for the San Francisco Airport? No problem - we understand life happens! Just contact us at 415-545-8017 from 9am to 7pm ET per day to cancel your SFO parking reservation.
We'd love to hear how we can make SFO parking near the San Francisco Airport easier for you, and how we can get you to the San Francisco Airport simpler and cheaper.