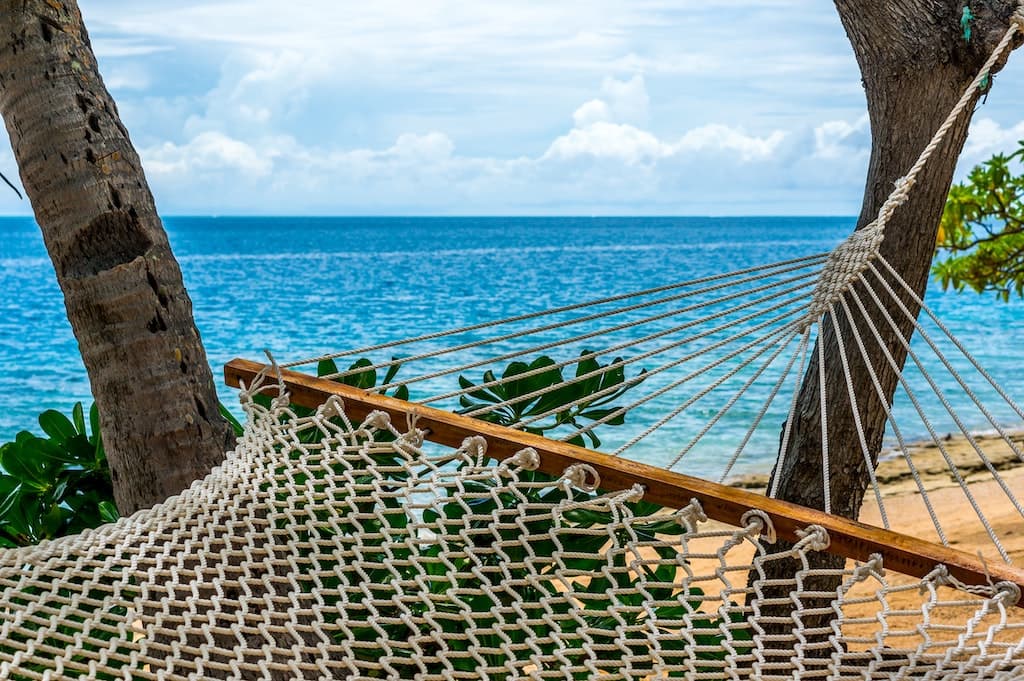 Photo by Dean McQuade on Unsplash
Are you looking to vacation at a beautiful tropical paradise that is also known for its amazing snorkeling and scuba diving sites? We have just the place for you. Stay with us and find out just why Fiji should make it on your list when deciding on where to take your family on vacation.
Fiji is unique for many different reasons. One thing being that it serves as the Soft Coral Capital of the World. Fiji also boasts 333 different islands that make up this beautiful country. As of 2022, the population of Fiji was just over 900,000 people. This wonderful country brings millions of tourists each year to experience this tropical oasis. Let's take a peek at why Fiji is so fantastic.
Best Places to Stay
One of the most important parts about booking any trip is finding where you will be staying during your time there. Lucky for you, Fiji offers plenty of options. If you are looking to stay somewhere cheap such as a small hotel, for somewhere more luxurious where you can appreciate beautiful and historic architecture, or for a house to rent out for total privacy, Fiji will accommodate. If you are outdoorsy and prefer to spend your nights under the stars, Fiji also provides plenty of different camping options for you as well.
Bed and Breakfasts
One way to save money while experiencing the culture of Fiji is staying at one of the country's bed and breakfasts. These lovely little places each offer a certain charm about them. With most of them being family owned, staying at a bed and breakfast in Fiji will ensure a warm and friendly atmosphere.
One great option is at the Fiji Home Apartment Hotel. This lovely bed and breakfast is located in Suva and has plenty to offer such as cozy rooms, free wifi, a lush garden, an outdoor swimming pool, and much more. Rooms also offer full kitchens as well as a flat screen TV.
Another great bed and breakfast is Dean's Bed and Breakfast. Dean's Bed and Breakfast has a lot to offer for its guests such as well-equipped rooms that offer a full kitchen, free wifi, a flat screen tv, as well as a 24-hour front desk whenever you need it. This bed and breakfast is also located near some popular landmarks such as Toorak and Raiwai.
Last but not least is Guddy's Riverside Cottage. It is located in Nausori and provides a comfortable place to stay at an affordable price. This lovely bed and breakfast offers rooms with multiple amenities such as a full kitchen, a flat screen tv, free wifi, and more. Guddy's Riverside Cottage also offers a delicious breakfast to look forward to each morning of your stay—as well as a playground for the kiddos.
Fiji's Best Luxury Hotels
If you are looking for a luxurious experience, Fiji has options that will be sure to suit your fancy. All of these wonderful luxury hotels have plenty to offer, such as elegant dining, breathtaking architecture, beautiful landscaping, and an experience that will have you feeling like a king.
One option is at the Tadrai Island Resort. The Tadrai Island Resort is a very private resort that features five different villas for guests. This all-inclusive resort features delicious foods and drinks as well as many different activities for guests to enjoy. Activities offered include picnics, sandbar trips, sunset boat rides, snorkeling, kayaking, swimming, and so much more. The Tadrai Island Resort is an excellent place for couples looking to enjoy a romantic getaway.
Another marvelous option is Six Senses Fiji. Six Sense Fiji is a resort in Malolo and features a delicious restaurant, free bikes that can be taken to ride through the island, a large fitness center, and a bar. Six Senses Fiji is more of a resort, and you are completely taken away from the outside world and put into your own private oasis. There is even a private beach to enjoy the crystal clear blue water in peace and quiet. Plenty of activities are also available for guests to enjoy, but be advised—this resort is for adults only.
Staying in any of Fiji's luxury resorts will allow you to experience one of the most relaxing experiences the country can offer.
Vacation Rentals
Are you traveling to Fiji with a large group of friends or family? In that case, the best option would be a vacation rental. You can rent anything from spacious homes and villas to condos or apartments. Need a kitchen? These rentals offer all the comforts of home in a tropical setting. Check out AirBnB for available properties for rent during your trip. There's sure to be something to fit your needs.
Camping Sites
One thing that may not come to mind when people think about staying in Fiji is the country's amazing camping spots. While most come to Fiji to experience its amazing resorts, if you are particularly outdoorsy, Fiji's camping sites should not go unnoticed.
When looking to spend a night under the stars in Fiji, a great place to do just that is at the Naqalia Lodge. The Naqalia Lodge is located in the idyllic islands of the Yasawas. This beautiful camping site boasts multiple activities for guests to enjoy as well as three meals a day that are provided. You can also rent tents onsite as well if you decide not to bring your own.
Another amazing option when looking to enjoy some camping in Fiji is Mana Lagoon Backpackers. The Mana Lagoon Backpackers is located on Mana Island and is one of the cheapest camping accommodations in the Mamanucas. This lovely camping accommodation offers a tent for you to stay at as well as three meals for every day you stay. There are plenty of activities to enjoy when taking advantage of the Mana Lagoon Backpackers camping accommodation. Activities include snorkeling, swimming, volleyball, fishing, and more. You will also have the opportunity to visit a Fijan village with the Mana Lagoon Backpackers. This option provides you with a fantastic adventure at an affordable price.
While it may be something that most do not think about when booking a trip to Fiji, those who enjoy the outdoors will be pleased to know that there are plenty of options.
Places to See
One of the most popular destinations when visiting Fiji is the Mamanuca Islands. Strolling down the beaches of the Mamanuca Islands, you will feel as if you have been taken to a paradise, with breathtaking views and serenity all around you. There are also plenty of places to shop at and restaurants on the islands as well, all of which are fun to visit. Landmarks that you have to visit when spending time on the Mamanuca Islands include:
● Coral Reefs - boasting some of the most stunning coral reefs in Fiji, the Mamanuca Islands coral reefs are beginning to be explored. There are both beginner and experienced scuba diving tours, so everyone will have an opportunity to experience the beauty of the coral reefs at the Mamanuca Islands.
● Cloud 9 Floating Bar - As one of Fiji's most unique places to grab a drink, the Cloud 9 Floating Bar is an excellent way to spend a sunny afternoon. Take a boat to this stunning bar and grab a drink before you prepare to go snorkeling or swimming in the beautiful waters below the bar.
● Tokori Island Resort - A wonderful place to spend a romantic getaway, the Tokori Island Resort is perfect for couples who want to enjoy a romantic activity together. Couples will be able to enjoy a three-course meal along with sparkling wine and a personal butler that will be at your service to satisfy any requests you may have. The Tokori Island Resort of course offers stunning views of the ocean and oozes romance.
Another great set of islands to visit when spending time in Fiji is the Yasawa Islands. The Yasawa Islands are a lot more remote than some of the other islands in Fiji and there are no towns on the island, just villages. This island does have plenty to offer though, from rustic campsites to luxury resorts, the Yasawa Islands has it all.
Shopping
One of the most important parts of any trip is collecting souvenirs to bring home commemorating your time on vacation. If you're interested in shopping, there is plenty to choose from. When looking to have a shopping spree in Fiji, it would be very challenging to find a better place to shop than MHCC. MHCC is famous for being the largest shopping mall in Fiji and has much to offer. MHCC offers over twenty different stores to shop at, fifteen different variety food stalls, and much more. This lovely shopping center is considered to be one of the best places to shop in Fiji. MHCC stands for Morris Hedstrom City Center and is a multi-storeyed shopping center. At MHCC, there are several restaurants that offer a little bit of everything, from both local cuisine and cuisine from overseas. MHCC is a place that is not only popular with tourists but also with the locals—it is well worth the trip.
Another great place to get some shopping done is at the Municipal Handicraft Center. This shopping center is located in Suva and is a great place to scratch your shopping itch. The Municipal Handicraft Center is where you'll find a unique souvenir to take home to remember your trip from Fiji.
When planning your trip, take note of any special festivals that may be happening while you're there. The festivals often include crafts for kids as well as displays of artistry available for purchase.
Art, History, & Culture
Maybe a trip to Fiji inspires you to dive deep into the culture and history of the country and its islands. You have plenty of options for this. From museums to street art, there's an experience for everyone. You never know where the next turn will take you. Expect to encounter all sorts of beauty when exploring this magnificent country.
Dining Options
You simply cannot go on a trip without trying to experience some of the food that the culture has to offer. A great way to experience delicious local food you can't get back home is by visiting local favorites. Wherever you find yourself in Fiji, exploring local restaurants is a must.
Fine Dining
If you happen to be visiting Fiji for a special occasion such as your honeymoon, an anniversary, or you simply appreciate fine dining, Fiji has plenty to offer.
One excellent dining experience in Fiji is with Signature Tables of the Radisson Blu Resort. The Signature Tables is a romantic dining atmosphere that will truly give your night that spark it needs. When looking to enjoy a meal at the Signature Tables, you will be seated right near the water and underneath the stars as your own private butler comes to your secluded table to serve delicious cuisine along with your favorite choice of wine. If you are vacationing to Fiji for a romantic getaway, the Signature Tables of the Radisson Blu Resort is a must.
Another great restaurant is Ports' O Call. Ports' O Call is located at the Sheraton Fiji Resort and has had its doors open since 1987. The Ports' O Call offers an intimate atmosphere that is paired well with a delicious menu. Offerings on the menu include an international menu that offers delicious seafood, steaks, and specialty dishes.
Casual Dining
Good food in Fiji is not hard to find, but a great place to look for tasty casual dining spots is on the island of Denarau.
For a unique and fun place to enjoy some casual dining in Fiji, Lomania Way is a great option. The name of this restaurant explains it all, Lomania Way means "in the water," which holds true due to the restaurant being a couple feet deep in water. This lovely restaurant is great for families as there is plenty of entertainment, such as fire shows and ceremonies. While you enjoy the entertainment, you'll enjoy a three course meal with plenty of beverages from which to choose.
A Island Oasis
When picking Fiji to visit for your next vacation, you have certainly picked the right place. With so many things to do and so many things to learn and appreciate, visiting Fiji will be an experience that you'll remember for the rest of your life. Whatever the occasion, you won't regret visiting this lovely part of the world.