Traveling to The Netherlands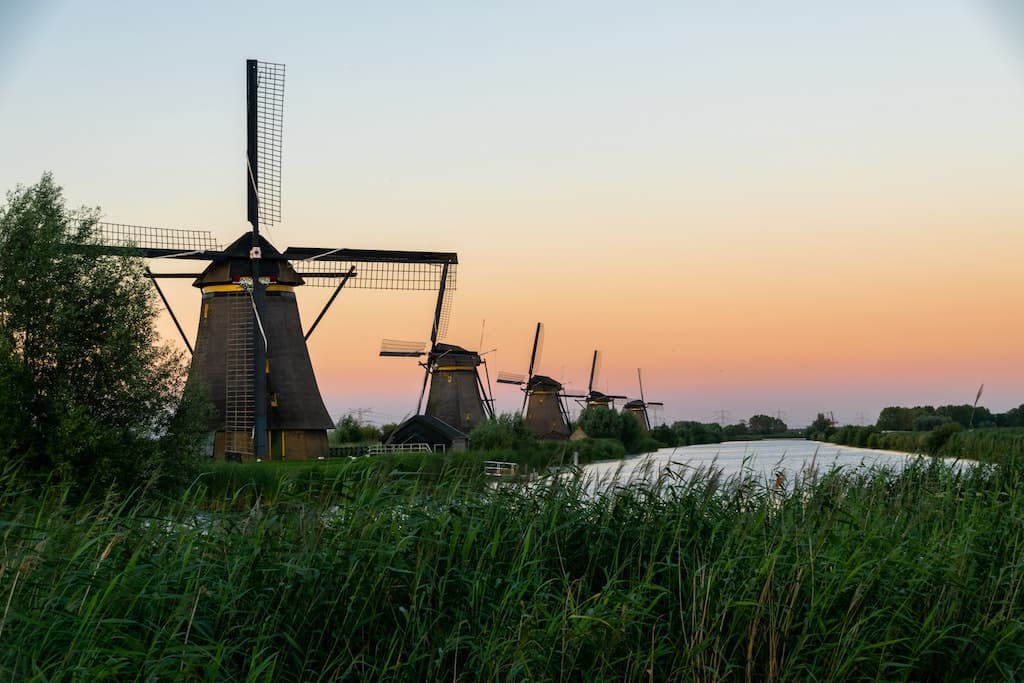 Photo by Thomas Bormans on Unsplash
Exploring new lands, seeking new adventures, and following the curiosity that burns your soul. These are all aspects that drive a person to travel far distances. There are many opportunities, adventures, and ancient wisdom waiting for you all over the world. You've already established the will to travel, and what's next is to find the information that will help you travel to these new lands with confidence, knowledge, and safety. Thankfully, here is the perfect page for all your need-to-know information on traveling to The Netherlands. From fun things to do and see, the perfect hotels at which to stay, the best restaurants to eat at, come explore The Netherlands with zero worries or confusion. In this article we will be providing the perfect all in one travel guide to The Netherlands. Enjoy the knowledge and research we have put into this article for your convenience. Follow links provided to deepen your search for knowledge. Safe travels, fellow adventurers.
Requirements for Travel
First things first. You will need a passport. Make sure the passport isn't set to expire soon and you should be good to go. While there is no longer a need for proof of vaccination, it is wise to be safe with your health and do not travel sick. Traveling to other countries can be a bit worrisome, so make sure to do your due diligence and travel at your own risk.
You will not need a visa if your travels are under ninety days.
Best Time to Visit The Netherlands
April is usually the most crowded time of the year with perfect spring weather in effect and great festivals happening all around. Prices will be higher and finding great hotel accommodations will be more difficult. So, if you wish to ditch the crowd and see The Netherlands at its prime, June is also a great time to visit. Pack some decently warm, but not overly warm clothes for June because the weather tends to be a bit unpredictable. Some days may have light rain and some days may be sunny. September through November is also another great stretch of time to visit. With the fall weather setting in, the leaves are changing colors and a wave of festivals and beer drinking hits the country.
There really is no bad time to visit The Netherlands. Even the winter months offer great opportunities to enjoy some beautiful weather, if you like the cold. It is simply a matter of if you'd like to avoid the busy tourist months. Below are temperature ranges that are usual for The Netherlands. Make sure to pack accordingly for the weather stated below.
Summer Temperature Ranges: 68° F–85° F
Winter Temperature Ranges: 32° F–40° F
Cities in The Netherlands (Must Visit)
The Netherlands is full of cities that range from busy, calm, exciting, and relaxing. If you are wishing to travel to many cities on your travels to The Netherlands, then look no further because here is a list of all the cities you must visit while traveling to The Netherlands. With each city stated there will be local eateries that will redefine your culinary perspective, hotels and rentals that will accommodate your every need, sights that radiate with beauty, means of transportation, and adventures that will give you stories to remember and tell your whole life. Follow the links provided to deepen your search for information on places listed.
Amsterdam
You cannot mention The Netherlands without mentioning Amsterdam. Amsterdam is by far the most popular destination for all visiting The Netherlands, and rightfully so. If you are a young adult looking for the party scene that will liven up your life, then Amsterdam is the perfect city to visit. Amsterdam is known for their Red-Light District which is home to many nefarious attractions. Looking for the best coffee shops, bars and pubs, night clubs, and social opportunities? Just follow the links provided below.
Coffee Shops in Amsterdam
In Europe, and mainly in Amsterdam, coffee shops are not what you might think they are. Many of the locals call cannabis shops "coffee shops" however we are talking about actual coffee shops that specialize in caffeinated drinks rather than cannabis. Of course, there are plenty of cannabis "coffee shops" at every corner of Amsterdam so if your heart desires, it will not be difficult to find one. Here is a list of the best actual coffee shops where you can purchase a caffeinated drink and pastries:
These three coffee shops are a must visit for your caffeine needs. Sip and enjoy some great coffee to start your day in Amsterdam.
Hotels in Amsterdam
Coffee is always the first worry of any good travel experience, and now that you have a list of great coffee shops to visit, let's focus on another very important factor of a successful trip. A hotel that meets every need and desire, feeds you delectable foods, and has some great comfortable energy, and even better views of the city of Amsterdam. Looking for the best hotels can be very worrisome, but we did the research and worried for you in this part of the article. Here is a list of hotels that keep you connected with the city and provide some of the best accommodations.
A combination of elegance and modern energy, the Pulitzer Amsterdam is located in the heart of the city, so staying connected to all the greatest attractions, eateries, and sights is very optimal for this location. A huge positive to this hotel is that if you need to exchange your currency for locally accepted currency, it has an exchange site in the building. For more information, please follow the link.
Another great hotel located just a small walk away from the canal district, famed museums, and great eateries is the Sir Albert Hotel Amsterdam. If you're looking for a more artsy-influenced hotel then this is a must stay. Each room has its own bar, coffee machine, and much more to accommodate your most comfortable and luxurious stay in Amsterdam. For more information, please follow the link.
Amsterdam Things to Do
The coffee and hotel itinerary has been taken care of for Amsterdam. Next is to fill your daily to-do list full of fun and exciting things to do. Whether it's visiting art museums to venture and ponder around for a couple hours, eating at some incredible restaurants, or seeing some amazing sights, there is plenty to do in Amsterdam. Below is a list of some of the best things to do in the city.
Restaurants
Cornerstore (North Amsterdam): Small plates to share with loved ones, warm and tasteful music playing from the record player, great cocktails to sip on, and amazing energy that radiates from table to table. Cornerstore is a must visit restaurant in Amsterdam. Mainly because of its incredible menu that comprises its incredible chefs' creations. A key tip for this place is to be prepared to dance and socialize. At the end of the meal the music volume increases and the place comes alive with full and happy patrons that dance the night away. For more information, please follow the link.
Bak: Local produce, seasonal specials, and some of the greatest Dutch cuisine in Amsterdam. Looking for some incredible food that will take your food snobbery to the next level? Looking for an even more incredible environment to eat, sip, and socialize? Look no further because Bak Restaurant is the perfect spot to get some great food in the city of Amsterdam. For more information, please follow the link.
Art Museums
When traveling to the Netherlands, art is by no means scarce. Art fills the streets and is a huge staple in the culture and history of these European lands. There are countless options for art museums but in this section of the article we have composed a list of the top art museums that will be sure to captivate even the pickiest of art critics. Spend a couple hours of your day wandering the halls and soaking in the creative energy that fills these museums. For more information on each art museum, please follow the links provided under each option.
Amsterdam is a bountiful place full of countless things to do and see. If you are wishing to see other cities in The Netherlands that will take your travels to the next level, then the next town is sure to meet your needs.
Leiden
Visiting this city is like stepping back into time. Walking the streets will make you feel as if you are living in the medieval times with beautifully preserved buildings and history that radiates throughout the countryside. A huge benefit to this city is that it's much like Amsterdam, but without the huge and chaotic crowds. If you wish to visit a city that has the same excitement and feel as Amsterdam, but with a smaller tourist population, then Leiden is a must visit. Below is a list of hotels, restaurants, and must-see sights for the city of Leiden that sits within The Netherlands.
Places to Stay in Leiden
Leiden is coined as a university city full of students, popular pubs, museums, and many things to do that will take your trip to The Netherlands to the next level. Finding the perfect place to stay that keeps you within walking distance to all the fun attractions is the first step in making your trip to Leiden happen. Here in this section of the article we have composed a list of the best places to stay in Leiden. For more information on each place to stay, please follow the links connected to each destination.
Located within the inner city just within walking distance to many main attractions, pubs, and museums of Leiden. Famous for their modern historic suites that have century old doors, oak staircases, tall ceilings, huge windows that open to see the city, and thoughtful pieces of the past cast around the room to make each guest feel as if they are stepping back in time. The comfort level is out of this world and the hospitality of the employees and staff pouring into this establishment is sure to blow your expectations out of the water. Steenhof Suites is most definitely a must visit while in the city of Leiden.
Renovated old guard barracks building built to impress all who decide to book this hotel as their stay while in Leiden. Each room has its own unique atmosphere with modern amenities such as huge bathtubs that overlook the city from a window, string lights that hang from the tall ceilings, and beautifully thought-out environments that are sure to supply a luxurious level of comfort.
Restaurants in Leiden
Next on the list is to find some of the best places to eat while visiting the city of Leiden. Searching for places to eat can become a huge time consumer and most of the time it leads you down the wrong path. Here we have composed a list of eateries that will never let you down, take your eating experiences to the next level, and be sure to leave you happy and full of some of the best tasting foods in the area.
Just Meet is a super popular hot spot for the locals and tourists, so make sure to reserve a spot on their list in advance if you wish to have a dining experience like never before. The building is beautiful and the atmosphere on the inside is luxurious. The restaurant is centered around meat dishes meant to share with the whole table. Remember to make a reservation!
Bar Lokaal is another hot-spot destination for those in Leiden. Located in the Hooglandse Kerkplein. Wine is a huge staple of this eatery, so make sure to sip on some while you overlook the menu. Sharing is another huge tip for this restaurant. Bring your friends and loved ones to share some amazing dishes while here.
Utrecht
Must-See Sights and Tours
Utrecht is popular for its well-preserved architecture and sights such as Saint Martin's Cathedral built with such beautiful gothic architecture. Make sure to bring your camera and capture some stunning pictures to later show your family and friends.
The traffic in this city is very well managed, so walking around and exploring the city by foot is easy and one of the best ways to get the full experience. After exploring Saint Martin's Cathedral, make sure to take the DOMunder tour. This tour takes you underneath the cathedral and you will get to see an old Roman fortress that the city was later built upon.
Best Restaurants in Utrecht
If you are looking for an unforgettable eating experience while in the city of Utrecht, I highly recommend heading over to the famous Italian Restaurant called Restaurant La Cantina di David. This restaurant is one of the most beautiful atmospheres you will ever see. With dim lighting, stone walls, and even better food. For more information on this restaurant, please follow the link.
Restaurant La Cantina di David
Looking for a restaurant that specializes in French Cuisine? Look no further and head down to Florent Le Bistro. This restaurant is a more casual social house and is meant to help customers experience a new avenue of foods while also feeling right at home. While the atmosphere is more relaxed, the foods and dishes are of high standard. Ask the staff about their wine pairings and see what they recommend for wine with the food you are ordering. Sip on some fine wine, fill your stomachs with some of the finest and most luxurious French foods in the Netherlands, and enjoy the relaxed yet beautiful atmosphere with those who share the same interests as you.
The Netherlands is full of amazing sights, foods, coffee, and even better people. Travel with knowledge and be prepared for some life changing experiences. With the advice of this travel guide you will have one of the most luxurious trips of your life. Safe travels and check back in with us on your next trip. We have many travel guides for any country or city in which you may find yourself. Safe travels!