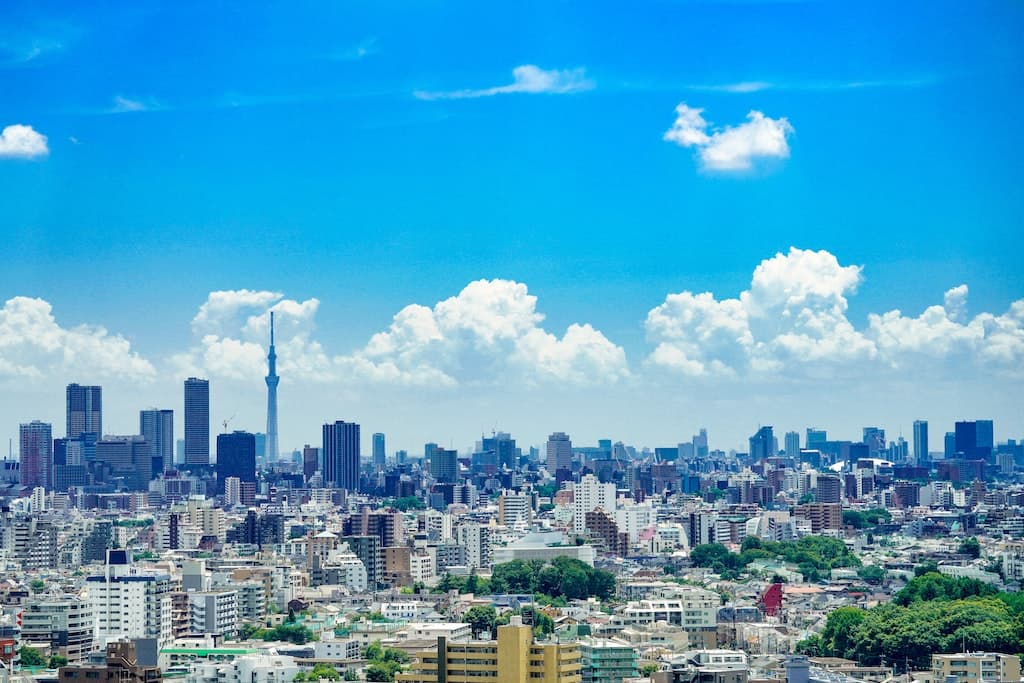 Photo by Ryo Yoshitake on Unsplash
Are you looking to do some traveling in the country of Japan and are looking for a lively city to spend most of your time at? We have just the place for you! Stick with us and find out just why the city of Tokyo is the perfect option for vacation in Japan!
The city of Tokyo has to be one of the most well known cities in the entire world. Tokyo is a very popular tourist destination, and so for good reason. Tokyo's beautiful streets combine old world charm with futuristic technology. Many people enjoy the otaku culture that this city is known for. Tokyo is a very well inhabited city, with a population of just over 13 million in the year of 2021 and continues to host millions of tourists each year. Let's find out why so many people flood to the city of Tokyo and why you should look to join them when thinking about where you would like to travel for your next vacation.
Best Places to Stay
One of the most important parts about booking any trip is finding where you will be staying during your trip. Luckily, Tokyo offers plenty of options. It doesn't matter if you are looking to stay somewhere cheap such as a small hotel, looking for somewhere more luxurious where you can appreciate beautiful and historic architecture, or if you are looking for a house to rent out for total privacy, the city of Tokyo will be sure to accommodate.
Bed and Breakfasts
One way to save money while also being able to experience the culture of Tokyo is staying in one of the city's bed and breakfasts.
One great option when looking to stay at a bed and breakfast in the city of Tokyo is at Sheena To Ippei. Sheena To Ippei is a bed and breakfast located right in the city of Tokyo and offers a very authentic Japanese experience. Sheena To Ippei has plenty to offer, with comfortable rooms, free WiFi, and a bar that guests are more than welcome to take advantage of. Of course, Sheena To Ippei does provide a delicious breakfast for its guests along with warm and friendly Japanese hospitality. If you are looking for a bed and breakfast in traditional Japanese fashion, Sheena To Ippei is a great option.
Another great option when looking for a cozy bed and breakfast to nestle into when spending time in the city of Japan is at Mokkoan. Mokkoan is a very well-accommodated bed and breakfast in Tokyo. The rooms of this bed and breakfast are well-appointed with free WiFi, along with a TV. Mokkoan also offers a hot tub for guests to enjoy and relax in. Mokkoan is all about comfort, and this bed and breakfast even offers complimentary slippers. We recommend you give Mokkoan a try if you are looking for a very comfortable bed and breakfast to stay at when in Tokyo.
Last but not least, the Sumida Nagaya is another great option for you if you are looking to stay at a bed and breakfast. This lovely bed and breakfast is only an 18 minute walk to the Tokyo Skytree, and a short walk to other attractions as well, making it a rather convenient place to stay. Sumida Nagaya offers a very simple and traditional Japanese breakfast as well as a friendly staff. You simply cannot go wrong when staying at Sumida Nagaya.
Tokyo's Best Luxury Hotels
If you are someone who is looking to treat yourself to a luxurious experience, Tokyo has options that will be sure to suit your fancy. All of these wonderful luxury hotels have plenty to offer such as elegant dining, breathtaking architecture, beautiful landscaping and an experience suited for royalty.
One wonderful option that you should certainly consider is Aman Tokyo. Aman Tokyo is a luxury hotel that raises the bar and sets an example for all other luxury hotels. This luxury hotel, with its modern atmosphere, creates an oasis of calm and serenity. Aman Tokyo boasts a very large and luxurious spa that will make you forget about the hustle and bustle of the city beneath you as you relax on the 33rd floor of the Otemachi Tower. Simply put, if you want to stay in a place that provides a heavenly experience, look no further than Aman Tokyo.
Another wonderful option when looking to stay at a luxury hotel in the city of Tokyo is at Park Hyatt Tokyo. This hotel will have you speechless with its views. Each room boasts stunning views of the city below, with floor to ceiling windows that will probably intimidate you at first, helping you feel like you're in the sky. The best part is the bath tubs located near the windows, so you can soak away in the tub while taking advantage of the best view in the city. Of course, the Park Hyatt Tokyo offers more than just good views, such as a very large fitness center and spa, floating bamboo gardens, restaurants, and so much more. Stay at the Park Hyatt Tokyo and you will be sure to be pampered.
Staying in the city of Tokyo's luxury hotels will allow you to not only have a wonderful experience, but also allow you to step foot into some of the city's most historic and beautiful buildings making it a pleasure to stay if you feel like treating yourself.
Vacation Rentals
Are you traveling to the city of Tokyo with a large group of friends or family? In that case, the best option for you would be a vacation rental. You can rent anything from spacious homes and villas to condos or apartments. These rentals, found on AirBnB, come with a touch of home you'll find comforting, many including a kitchen for in-home dining.
Places to See
The city of Tokyo is one of the most popular cities in all of Japan. As we mentioned earlier, millions of tourists visit the city of Tokyo each year in order to enjoy all that the city of Tokyo has to offer. Let's take a look at some of the points of interest for visitors in the city:
Meiji Shrine - Made to honor Emperor Meiji and his wife, visiting the Meiji Shrine is a great way to experience and learn more about Japanese culture. The construction of the shrine started in the year of 1915, and concluded in 1926. The Meiji Shrine is one of Tokyo's most important religious sites and it is highly recommended that you pay the Meiji Shrine a visit.

Ueno Park - a perfect way to spend an afternoon in Tokyo, Ueno Park provides a relaxing place to unwind. Ueno Park is the city's most green area, and offers numerous temples and museums throughout.

Senso-ji Temple - The city of Tokyo's most famous shrine, the Senso-ji Temple is a must-visit for anyone visiting. This temple sits on 50 acres, giving you plenty of space to explore and discover more about this sacred Japanese temple. If you find yourself in the city of Tokyo, you need to visit the Senso-ji Temple above all other sites.
Shopping
One of the most important parts of any vacation is looking for souvenirs. They can help you remember your trip and add to your collection of memories! Luckily, Tokyo has plenty of souvenir shopping options.
One great place to get some shopping done when spending time in the city of Tokyo is in the Shinjuku district. The Shinjuku district is one of the city of Tokyo's largest shopping districts. At Shinjuku, you will find an array of name brand stores as well as smaller boutiques throughout, giving everyone an opportunity to find something they would like. The Shinjuku district is right next to the Shinjuku Station. which happens to be the world's busiest train station.
Another excellent place to do some shopping in the city is Harajuku. Harajuku provides shopping on both sides of the street. Both sides cater to two different customers - one side of Harajuku boasts designer and high fashion brands, while the other side focuses more on youth brands. Whatever side of the street you prefer, there are plenty of options for you.
Last but not least, if you are looking for a place to pick up a unique souvenir, Nihonbashi is the place for you. Nihonbashi is a historic district that hosts merchants that sell traditional and unique Japanese items. Nihonbashi provides an authentic Japanese experience, as well as giving the opportunity to pick up something truly unique to remember your trip to Tokyo.
Fine Dining
If you happen to be visiting the city of Tokyo for a special occasion such as your honeymoon, an anniversary, or you simply just appreciate fine dining, Tokyo has plenty to offer.
One restaurant that you should definitely check out when looking to treat your taste buds is Ise Sueyoshi. Ise Sueyoshi is a small restaurant in Tokyo with plates that follow a traditional style of cooking called kaiseki. The owner of this fine restaurant uses his talent and passion to create some of the most delicious dishes. Each dish has a unique backstory behind its ingredients and the way it is prepared. If you have any food allergies, the owner can tailor each dish accordingly for maximum enjoyment.
Another restaurant that you should definitely check out when looking to enjoy some of the best food in Tokyo is at the Tapas Molecular Bar. The Tapas Molecular Bar offers delicious gourmet dishes that are masterfully crafted, hosted in an elegant and
sophisticated atmosphere. The service at the Tapas Molecular Bar is top-notch - chefs prepare your meal directly in front of you so that you can witness master-level cooking right before your eyes. If you want to be treated to one of the best dining experiences that Tokyo has to offer, the Tapas Molecular Bar is your answer.
Casual Dining
A wonderful place to enjoy some casual dining when spending time in Tokyo is Nisshin Tasuke. Nisshin Tasuke is located at the famous Tsukiji Outer Market and serves signature unagi skewers. Unagi is the Japanese term for fresh water eel and is a staple at Nisshin Tasuke. This delicious street food is mouth watering and tender and allows you to enjoy food like a local of Tokyo.
An Enlightening Journey
When picking the city of Tokyo to visit for your next vacation, you have certainly picked the right place. With so many things to do and experience, visiting Tokyo will be truly unforgettable - no matter where you stay, what you eat, or what you bring home with you, the memories will last.