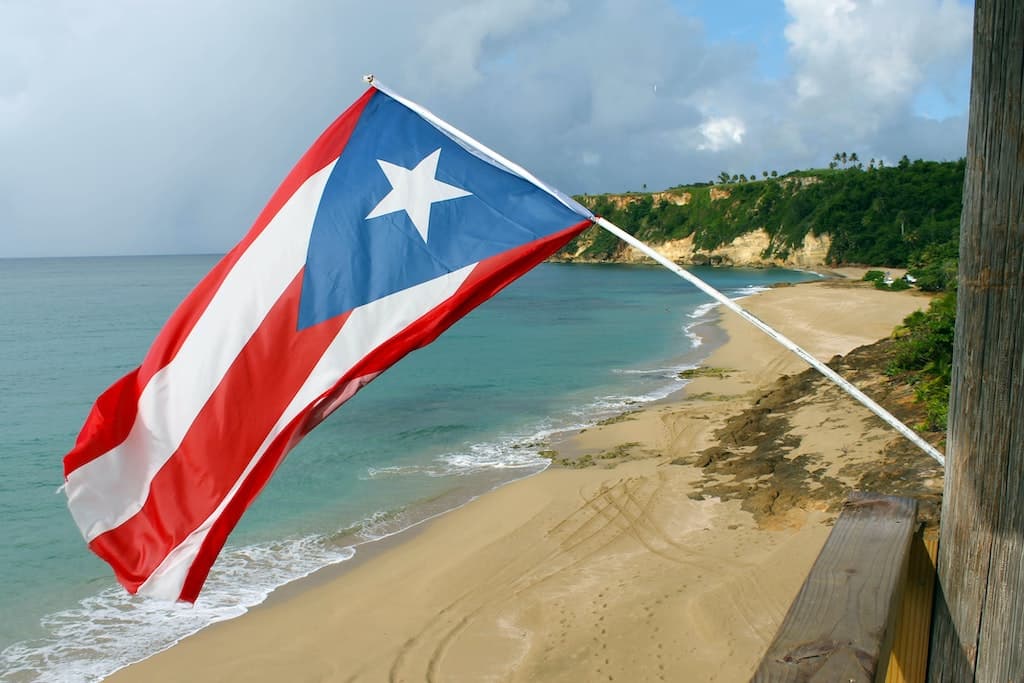 Photo by Ana Toledo on Unsplash
Are you looking for a magical getaway to break up the monotony of everyday life? Look no further! We've got all the information you need to plan an amazing trip to the Caribbean oasis known as Puerto Rico.
Situated approximately 1,000 miles southeast of Miami, Florida, Puerto Rico is officially known as the Commonwealth of Puerto Rico. It is an unincorporated territory of the United States. Home to roughly 3.2 million people, Puerto Rico is made up of a main island and several smaller ones. The tropical paradise relies heavily on tourism. Let's take a look at some of the best things to do and the best places to see during your stay.
Best Places to Stay
First things first: a place to relax and spend your downtime during your trip. The first thing you should do is decide what type of experience you want in a getaway. Do you want a luxurious resort, a small local hotel, or do you want to spend your evenings nestled in a little camper near the beach or mountains? The options are endless!
Bed and Breakfasts
If you're looking to get a local, hometown experience, there are around fifteen bed and breakfasts to choose from across the island. Scattered from East to West, these small family-owned accommodations guarantee to give you the experience of being part of the family. You'll be treated to home-made breakfasts each morning before you begin your day, cozy rooms, and a friendly atmosphere.
Tres Sirenas is a small bed and breakfast located on the beach in the western part of the island in Rincon. Take in the beautiful ocean view while seated on your private balcony.
Or maybe you'd like a more unique experience in the eastern part of the island. Try out the Rainforest Inn, which boasts privacy and a homey feel. This is the perfect setting for a romantic getaway. Spend the days exploring the nearby jungle pools or hike up to one of the waterfalls for an unforgettable experience.
Maybe you'd like to stay within the city. If that's the case, Casa Sol is the place for you. This small bed and breakfast is located in historic Old San Juan and features accommodations in an 18th-century colonial building. Guests are treated to a family-friendly atmosphere with lots of places to explore nearby.
Puerto Rico's Best Resorts
Maybe you'd like your trip to Puerto Rico to be a more lavish experience. There are resorts across the island that can certainly fit the bill. The resorts of Puerto Rico will offer a more upscale feel to your trip. The resorts have activities available such as golf courses spread over lush greens, dynamic swimming pools, and a beach view of some of the clearest water on earth.
If you're into golfing on vacation, the Wyndham Palmas Beach & Golf Resort could be the place for you. You'll have an option of all-inclusive getaways or a room-only option. This resort is sure to please any vacationer or business traveler. With eight restaurants and bars to choose from as well as two outdoor swimming pools, leisure is at your fingertips.
For a truly relaxing experience, the Copamarina Beach Resort & Spa is the place to go. All of the accommodations include a terrace or balcony with stunning views. The full spa on site offers salon and beauty services, massages, facials, full body treatments, and much more. The resort also offers an array of sports equipment rentals such as paddle boards and kayaks.
Vacation Rentals
Are you traveling to Puerto Rico with a large group of friends or family? In that case, the best option for you would be a vacation rental. You can rent anything from spacious homes and villas to condos or apartments. Need a kitchen? These rentals offer all the comforts of home in a tropical setting. Check out AirBnB for available properties for rent during your trip. There's sure to be something to fit your needs!
Camping Sites
If you're into camping, there are lots of options for setting up your tent in a beautiful location. The Bosque Toro Negro Camping Site is a favorite. The campgrounds are just a few minutes away from La Confesora, a serene pond perfect for cooling off with a quick swim. The grounds are equipped with picnic tables, gazebos, running water, and sinks. Relax by a campfire and tell some scary stories. Pitch your tent or sleep under the stars—the choice is yours!
Do you prefer to spend your night by the water? Balneario La Monserrate is another great spot for beach camping.This beach provides access to restroom facilities, picnic areas, and showers. Relax in the sand and enjoy the calming sound of the ocean.
Note that most of the camping sites across the island require reservations and some require camping permits. It's best to do some research and find out what's required before loading up and heading out.
Places to See
One of the most popular destinations when visiting Puerto Rico is the historic Old San Juan. Stroll down cobblestone streets and take in the unique architecture of 500 year old buildings. San Juan has plenty of local shopping and restaurants to choose from. You can find free golf carts to take you around to major landmarks such as:
El Morro - a fortress built by Spaniards in the 16th century meant to protect the city from sea attacks. You'll see the barracks and the storerooms and you'll even be able to see the original canons on site, still facing the ocean.

Castillo San Cristóbal - An 18th century fortress built to protect the city from attacks from the east. Visitors are able to appreciate the architecture and view the dungeons. The Visitor's Center features a film in both Spanish and English, giving the history of the fortress.

Cuartel de Ballajá - Originally built for military purposes, the former barracks building is now home to several different organizations. The building houses a dance school, cafe, cinema, museum, and more.
Do you like piña coladas? San Juan is where the famous drink was born!
El Yunque National Forest is another must-see while you're in Puerto Rico. Located in the northeast part of the main island, the rainforest covers over 28,000 acres of land. Within El Yunque, your eyes will take pleasure in the beautiful waterfalls and tropical flowers. Hike up one of the mountains for a glorious panoramic view of the island and ocean.
Best Beaches Around
You can't visit Puerto Rico without having some beach time. The island is home to some of the best beaches in the world. With over 270 miles of coastline, you'll have nearly 300 beaches to choose from!
Crash Boat Beach in Aguadilla is one of the most popular beaches. Swimming, scuba diving and snorkeling are all popular activities you can take part in at this beach. Take a day trip to Cayo Icacos and take in the crystal clear waters and take a stroll with the white sand under your feet.
If you're traveling to Puerto Rico in the winter, the Domes Beach in Rincón is a great option. You'll be greeted by turquoise waters and golden sand. Popular for surfers, you can watch a surfing competition or do some whale watching. The beach also offers horseback riding tours.
If family-friendly beaches are what you're looking for, La Monserrate Beach in Luquillo is a hot spot. The calm waves make it perfect for children and the spacious sand area is a great place to commune with a large group. There is a designated camping and picnic area so you never have to leave!
Great Outdoor Activities
You can't take a trip to Puerto Rico without spending some time in the great outdoors! From horseback riding on the beach to fishing, there's an experience for everyone. Get your heart rate up by ziplining through the forest. A 1.5 mile zipline offers you an incredible view of the island as your feet skim over the tops of the trees in Toro Verde National Adventure Park.
Prefer to keep your feet on the ground? There are great hiking trails all throughout the island. Hike through El Yunque National Forest and see the Instagram-worthy beauty of the waterfalls nestled among the trees. If you want to mix it up, Guánica State Forest offers both rocky coastline and tropical terrain.
Maybe you'd like to explore below the surface. There are cave adventures to choose from no matter where you are on the island. Cueva del Viento will take you underground to see stalagmite and stalactite formations and the limestone that forms the cave walls. Just make sure you wear sturdy shoes and bring flashlights and/or headlamps for illumination. The cave also houses bats so be aware of your surroundings.
Río Camuy Cave Park is another great option. This park features the world's third largest underground river and a complex underground cave system. This park does not require reservations, but you can get more information by calling the town tourism office at 787-898-1556.
Want more outdoor adventure ideas? Charter a boat for a fishing excursion off the coast of Puerto Rico. Bring your catch back with you to enjoy a meal you've caught with your own two hands. There are also great options for snorkeling, rafting, surfing, and so much more.
Shopping
One of the most important parts of any trip is collecting souvenirs to bring home commemorating your time on vacation. If you're interested in shopping, there is plenty to choose from.
The Plaza Las Américas is the largest shopping center in the Caribbean. Home to more than 300 stores, movie theaters and food courts, this shopping center has something for everyone.
If you're looking for a more upscale shopping trip, Mall of San Juan is home to luxury brands such as Louis Vuitton, Bulgari, and Gucci. Don't worry, you'll also be able to find stores that are reminiscent of home like Bath & Body Works and the Pottery Barn.
Bringing home a piece of Puerto Rico is easy when you support local artists. For a truly one of a kind souvenir, visit some of the merchants in Old San Juan. You'll find locally made art pieces like sculptures, paintings and handmade jewelry. Locally made items tell a story and are sure to be a conversation-starter when you display them at home.
When planning your trip, take note of any special festivals that may be happening while you're there. The festivals often include crafts for kids as well as displays of artistry available for purchase.
Art, History, & Culture
Maybe a trip to Puerto Rico inspires you to deep dive into the culture and history of the island. You have plenty of options for this. From museums to street art, there's an experience for everyone. You never know where the next turn will take you. Expect to encounter beautifully painted murals while walking through the streets.
If museums are more your style, you have a lot of options there, too. Choose from art, archaeology, music, science, history, and so much more. Visiting any one of the museums is a great way to fully immerse yourself and learn about the heritage of the Puerto Rican people.
Night Time is Party Time
Puerto Rico truly comes alive after dark. If you love to dance, explore nightlife anywhere on the island. Some of the best bars are found in and around Old San Juan. You can also have a great time at some of the roadside bars you'll find throughout the island. The street becomes your dance floor! Dancing is prominent anytime, anywhere.
You can learn the traditional dances of Puerto Rico or sit back and watch others at one of the many bars and lounges. Either way, you're sure to have a good time!
Delicious Eats
No trip is complete without trying some of the food of the region. Local eateries tend to have the best selections for visitors and Puerto Rico is no exception. No matter what part of the island you're on, you won't be disappointed by the culinary selection
Whether you're looking to enjoy an elegant meal or just a snack, you'll have plenty to choose from. Highly recommended restaurants can be found all over the island.
Different regions have different culinary specialties. For example, the coast of Puerto Rico is where you'll find the best selections for fresh seafood. The mountain areas won't leave you disappointed; this is the best place to find a beautifully cut, thick and juicy steak. Are you more interested in international fare? The metro area of San Juan is the hottest spot for a variety of options including Asian, Latin American, and European inspired flavors.
Fine Dining
Are you planning to visit Puerto Rico as part of a special occasion? Celebrate an anniversary or birthday in an elegant setting.
For spectacularly romantic views of the ocean, consider the 1919 Restaurant at the Condado Vanderbilt Hotel. The dining room overlooks the ocean, adding a calming atmosphere to your meal. With some of the top chefs on the island in the kitchen, tantalize your taste buds with dishes such as duck-truffle ravioli or swordfish. Most dishes are made with locally-sourced ingredients. After dinner, relax with a cigar and whiskey. Please note that formal dress is required for this restaurant.
For those with a bit more of an adventurous palate, try out Marmalade Restaurant & Wine Bar. Using local farm-to-table ingredients, Marmalade serves up a variety of options from traditional cuisine to vegetarian, raw, and vegan options. For groups of five or less, you can take advantage of the five-course tasting menu. Selections include options for fish, pork, and lamb. Choose from an extensive wine list to pair the perfect wine with your meal.
Casual Dining
One of the most popular casual dining restaurants can be found tucked away in the city of San Juan. La Casita Blanca serves up traditional Puerto Rican dishes like the popular mofongo. The cozy dining room gets crowded so you may have to be ready for a bit of a wait to be seated.
For a truly authentic dining experience, consider Deaverdura is a great option. The menu includes traditional Puerto Rican foods like beans and rice and roasted pork. Even locals agree, the food here is very reasonably priced and delicious!
Food Trucks Galore
For casual eats or a snack on the go, food trucks are plentiful in Puerto Rico. Many would argue that some of the best food on the island can be found in a food truck. These rolling culinary havens serve up anything from sushi to breakfast to traditional Puerto Rican foods. You'll also find some great hot dog carts like Puruko Hot Dog in Cabo Rojo.
Complete your food truck experience with Jumbo's Pinchos in Ponce. Sink your teeth into some of the best pinchos around. Pinchos are meat skewers that are marinated and grilled to perfection. Choose from chicken or pork, pinchos are great for snack time or anytime.
An Adventure for Any Occasion
Puerto Rico is truly a unique vacation spot. From shopping to food to museums to cave exploring, there is something for everyone to enjoy. Rub elbows with the locals and learn the culture and history of the island. Camp by the beach or take refuge in a posh hotel room. Enjoy a casual meal from a food truck or turn heads in your formal attire at a fine dining restaurant. Whether you're celebrating a birthday or anniversary or simply taking a break from the humdrum of your everyday routine, you'll find plenty of opportunities for rest and relaxation coupled with adventure in this tropical oasis.
COVID-19 Travel Restrictions
The events of the last two years have changed the way we plan trips and travel. Be sure to check the requirements for entering Puerto Rico and re-entry to the United States before leaving for your trip. Currently, there are no travel restrictions and no requirement for a negative COVID test to enter the island. Vaccination requirements may vary by location on the island so it is best to call before booking a specific experience or hotel. Information is current as of the time of publishing, but is subject to change. Check frequently for any updates.