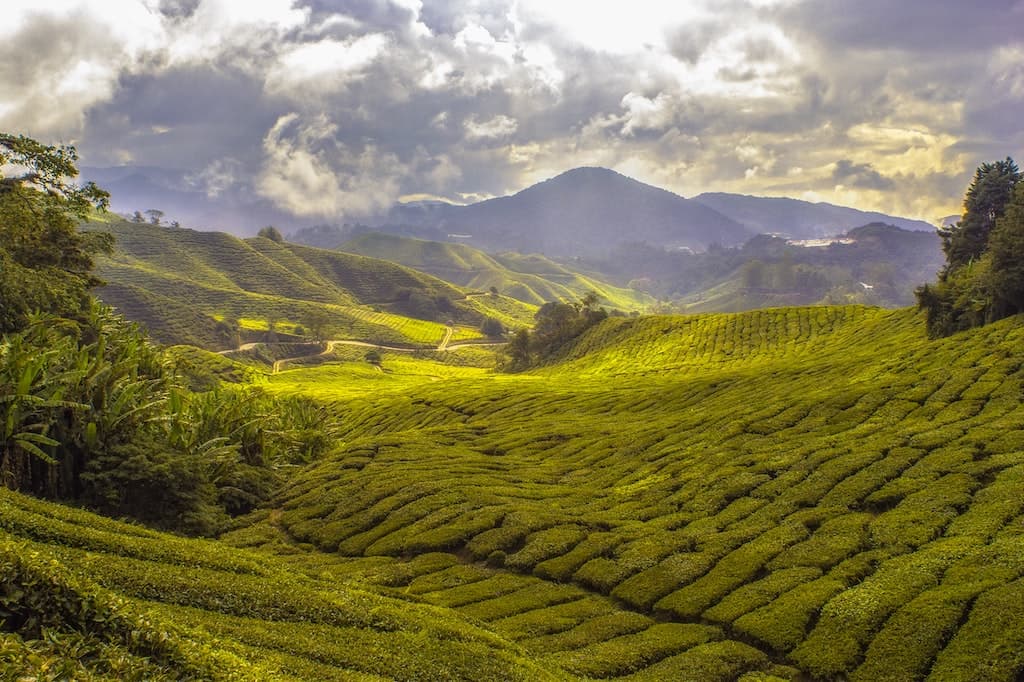 Photo by Paul-Vincent Roll on Unsplash
The traveler seeks to soothe their soul with adventure, answer their burning questions with exploration, and calm their mind with new sights. The traveler is within all of us, waiting to get out. We all have a burning desire to explore, adventure, and let our curiosity soar free, and here in this article we do just that. Our travels have brought us far and wide and today they bring us to the cultural melting pot of the world: Malaysia.
Malaysia is a Southeast Asian country that has so much to offer. From rainforests and endless natural sights to busy cities and so many cultures mixed into one country, this country has it all. Whether you were looking for some great cities to explore such as Kuala Lumpur and Ipoh, or if you were looking for a more nature centered experience such as visiting the Kubah National Park and the city of Borneo that has indigenous tribes, Malaysia is the perfect destination for those who love a mix of nature and city life.
Before you purchase your plane ticket and pack your bags, we would love to supply you with the best travel guide to help you get around with ease and knowledge. Here, we will lay out some of the best facts and know-before-you-go tips that will help you travel with knowledge and not look like a tourist. We have also taken the time to lay out some of the best options for hotels, restaurants, and sights to see. Feel free to follow the links below to further your search for knowledge and as always safe travels.
Know Before You Go: Malaysia
Here are some important things to know before you go to Malaysia. Every country is different, and each country has their own set of rules and ways of going about everyday living, therefore it is of utmost importance to know these things before you go so you don't stick out like a sore thumb or break any rules by accident.
Culture Shock
Malaysia is a melting pot for so many different cultures. Visiting without any prior knowledge may be a huge culture shock to those who are unprepared. Malaysia has cultures that range from Muslims to Chinese and so many more. On a walk through a city, you may find Chinese temples next to Hindu temples. Be sure to respect each culture as you would in your own home country and enjoy the melting pot. Much like America, where there are a significant number of cultures that make the country so great, Malaysia is very similar in its diversity.
What Should You Pack?
This is one of the biggest and most frequent questions for any traveler that is traveling to faraway lands. Malaysia is a country that experiences very humid and tropical weather. The temperatures pretty much stay in the high 80s (Fahrenheit) all year round, so it is important to pack accordingly. A smart traveler will pack things such as a great pair of walking shoes, lightweight clothes that have breathable material, and some bug spray.
Alcohol is Expensive
Malaysia is a very popular partying destination with cities such as Kuala Lumpur, George Town, and Ipoh being the center of attention for those looking for a party-like experience. When traveling it is important to let loose and party every once in a while, but just know this one fact about Malaysia. The alcohol is taxed very heavily, so running up an expensive tab will be easy and will catch you by surprise if not prepared. Make sure to drink with caution and understand that the alcohol prices are outrageous in this country.
Dress Code
Malaysia is a country full of religious sites and villages, so making sure you are not being disrespectful is of great importance. Malaysia is a tropical place with heat that can make anyone sweat, so throughout the country it is normal to dress in lighter clothing. Flip flops, t-shirts, and shorts are almost always accepted. However, there are plenty of religious villages and sites that find it very disrespectful to wear revealing clothing. If you wish to do some exploration in and around religious villages and sites, please make sure to wear modest clothing to respect the locals and their beliefs.
In Case of Emergency
God forbid there be an emergency, but if there so happens to be a moment where you need police involvement, please call 999. This is their emergency line that connects you to the help of the police, fire department, healthcare and more.
Stay Away from Drug Offenses
Drugs can land you in jail and sometimes even worse in Malaysia. While other countries may slap you on the wrist and let you be on your way with a warning, Malaysia is the exact opposite. Malaysia is very strict on drug laws, so please do yourself a favor and do not handle, hold, or associate yourself with drugs in this country.
Now that we have covered all the essential things you need to know before you visit Malaysia, let's make our way to some more fun and exciting things. We have taken the time to find some of the best hotels that offer some of the best views, comfort, accessibility to popular destinations in the country, and have the best reviews. Here in this next section, we have done the hard work for you and have listed our top three hotels that are a must stay when visiting the great country of Malaysia.
Best Places to Stay: Malaysia
At the top of any traveler's itinerary is to find the perfect place to stay. Finding a home away from home is sometimes one of the biggest stressors of any trip. We look for the best comfort, restaurants included, great location, and good prices, but finding all these things packed into one hotel can become an uphill battle. Luckily for you, we have done the research, found the most praised hotels in Malaysia, and listed them here in this travel guide for you. Below are three of the top hotels we have found in Malaysia for you. Each comes with all the luxurious amenities listed above and will exceed your expectations. Feel free to follow the links provided to further your booking and to find pricing details.
Best Apartment to Stay at in Malaysia. This option isn't your regular hotel. It's an apartment that is located in the capital of Malaysia, Kuala Lumpur. Perhaps one of the safest and most popular cities in the country. Staying a couple nights in this apartment will offer comfort, privacy, and views unlike any hotel can offer. Take a look outside your window and be greeted with some of the best skyline views of Kuala Lumpur. Not only does this apartment have some of the best amenities, but it also is very fair priced for only $56 a night.

Jinhold Hotel. This hotel is located in the state of Sarawak and in a very unique and popular town of Miri. This town is very popular for travelers who seek nightlife, great modern attractions, and some of the best city atmospheres in the country. This hotel is for the families that seek a unique experience, great service, and top of the line access to some of the greatest attractions in the city. Not only does this hotel offer top-tier comfort and beauty, but it is fairly priced, so you don't have to break the bank. You can save some money and spend it on a great dinner or event in Malaysia.

Satrisna Home. Yet another great Airbnb home-style stay option for the traveler that seeks privacy and more of a homey type atmosphere for their stay in Malaysia. Why stay in a boring and regular hotel when you can easily find some great and fair priced homes? This home is stationed in the great George Town that has some of the best culinary and food options. Travelers from all around the world are attracted to this location for its culinary adventures and opportunities. This home is only $70 a night which beats any hotel any day of the week. Feel free to follow the link above to view the Airbnb listing.
Booking one of these three options will ensure you one of the best traveling experiences you've ever had the pleasure to experience. Feel free to deepen your search for more listings because Malaysia is full of some great places to stay including homes, apartments, hotels, and hostels. Malaysia is very fair priced on their stay options which is a great sign for any traveler wishing to experience foreign lands. The money you save on your stay can be put into a great dinner. In the next section we have found some of the best restaurants and culinary experiences in Malaysia.
Best Food Experiences: Malaysia
Next thing on the list for Malaysia is to find the best places to fulfill your wildest culinary dreams. The well-traveled veteran seeks to explore each nation's cuisine. Food that will melt away your worries, introduce you to new flavor combinations, and fill your stomach with joy and happiness. Here in his section, we have listed some of the best and most popular restaurants and food experiences in Malaysia. Feel free to follow the links listed below to find their location and view their menus.
Aliyaa. Located in the very popular city of Kuala Lumpur is the famous and most raved about restaurant, Aliyaa. Start your meal off with some light appetizers such as Sri Lankan Chinese rolls that will introduce you into the flavors of this incredible country. Then, for your main course order the Main Crab Plate that is the perfect taste of the freshness of the sea. Aliyaa is home to some of the best dishes and cuisine in Malaysia, so do not miss out on booking a reservation here while on your trip. This restaurant is also the perfect destination for a romantic date night with your loved one. Feel free to follow the link above to view the menu and book reservations. Reservations ahead of time are highly recommended due to this establishment's popularity.

Gooddam. You will never find another Italian restaurant like this one anywhere in the world. Malaysian cuisine meets Italian flavors. The combination of the two cultures mingles in every plate and the flavors are to die for. Chefs use local ingredients that are seasonal, so you can rest assured that each menu is perfectly crafted for freshness and ultimate flavor combinations. Options on the menu include some of the best produce, freshest seafood, and some of the best meat options across the land. There are even great vegetarian dishes if you are seeking a vegetarian-friendly place to eat. Feel free to follow the link above to reserve a table. Like the restaurant listed above, this one also is very popular, so booking a reservation in advance is highly recommended.

Hoshi. The Japanese name Hoshi means "star" and you better believe that this establishment lives up to its name. It is a bright star in the culinary ecosystem of Malaysia and delivers some of the best Japanese flavors in the country. The menu is easy to navigate due to the trust you give to the head chef upon ordering. The chef curates a dining experience for you and all you have to do is sit back, relax, enjoy some small bites and drink exotic sake, and the food is curated perfectly just for you. This restaurant is perfect for the traveler that is looking for something out of the box and out of the ordinary. Feel free to follow the link above to book a reservation in advance.
Food is a huge priority for any travel experience, so do yourself a favor and follow one or all of these recommendations to experience cuisine like you've never tasted before. The flavors, passion, beauty, atmosphere, and culinary expertise in each of these restaurants are well above 5 stars.
Must Visit Places, Malaysia
Malaysia is home to some very popular tourist sights and some of the best city life on the planet. Here in this section of the article we have listed some of the top ranked sights and places to visit while on your trip to Malaysia. From destinations that have abundant food experiences to cities that are connected to some of the best nightlife, bars, and social gatherings you can find. When visiting foreign lands our biggest question is, "Where do we go?" and here in this section of the article we have answered that very vague and daunting question for you. Here are the top three listed places we think you should visit in Malaysia.
Kuala Lumpur. This city has been mentioned multiple times throughout this article, and for good reason. It is the capital of the country and has some of the best attractions for tourists you can find in Malaysia. Take a stroll through the city and sight see the Petronas Twin Towers, which are labeled the tallest twin towers in the world. Kuala Lumpur is also home to some of the greatest shopping experiences.

George Town. Yet another city that has been mentioned in this article. George Town is labeled "The food capital of Malaysia" and for good reason. If you are a huge foodie and are looking to take your food adventures to a whole new level, this destination is a must visit. The street food is abundant and the options for true Malaysian flavors are everywhere.

Gunung Mulu National Park. Looking for one of the best outdoor experiences? Perhaps you'd love to soak in a natural hot spring, or explore some caves? If you were looking for some outdoor adventures, then this is the spot for you. Every good travel experience needs a few outdoor adventures. The city life and social gatherings are essential as well, but getting back into nature and reconnecting with the fresh air, abundant plant life, and soaking in some sunlight is crucial for any good travel experience.
Malaysia is full of amazing sights that will take your breath away, foods that will change your perspective on flavor, culture that is unique and lovely, and even better people that love their country and for good reason. Malaysia is truly a place like no other and there is plenty to see and do in this great country. Travel with knowledge and be prepared for some life changing experiences. With the advice of this travel guide you will have one of the most luxurious trips of your life and be prepared for some of the greatest experiences ever known to man. Safe travels and check back in with us on your next trip.